The Height of Luxury

The Haven —
CURV is one of the few edifices of this caliber to gift residents the use of prime, top-floor amenities—overlooking the whole city and beyond to the North Shore Mountains, the Salish Sea, the Olympic Peninsula, and the distant valleys and peaks. Named 'The Haven'—"a refuge from this busy city" says designer Andres Escobar—CURV's amenities are an opportunity, everyday, to be restored and refreshed amongst soul-stirring views.
CURV's top floors are a gift to residents."
Jacky Chan
BakerWest Real Estate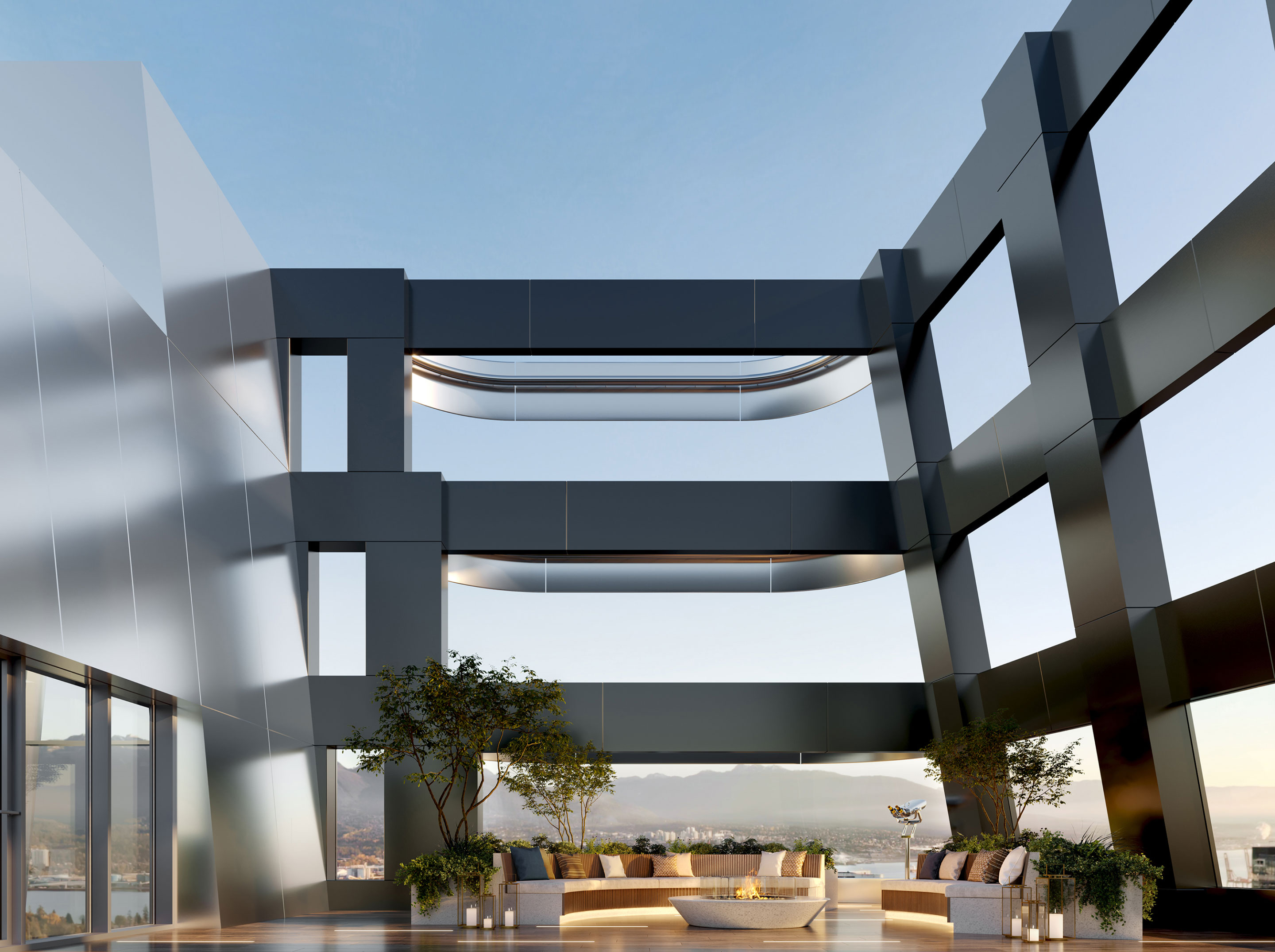 Amenities + Services —
Up amongst the clouds, The Haven is a place of rest and rejuvenation—with views that garner perspective. On the rooftop, residents will find a luxury dining area with barbecue and pizza oven—for private use or for catering—and the open-air SkySpa and SkyBar, sheltered by a wall of windows that block the wind, but not the wonder. The 60th floor houses an expansive lounge and an elegant and richly appointed private dining room. The gym, with professional-quality equipment, makes best use of the views, alongside a game lounge and a yoga room powered by Lululemon Studio. From the 24-hour concierge on the ground level to top-floor access—via speedy, destination elevators—CURV sets the stage, everyday, for moments of beauty and wonder.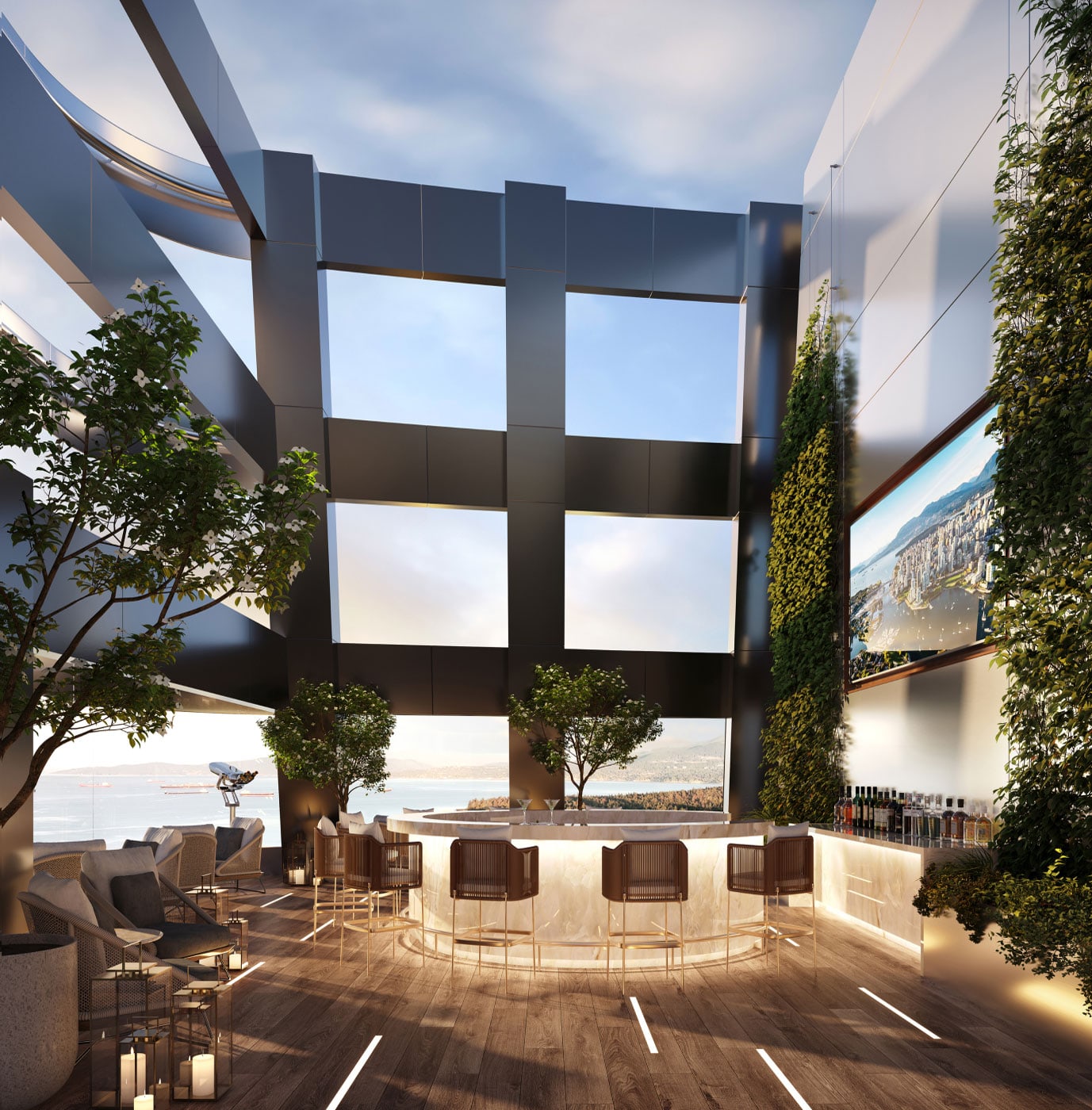 The rooftop SkyBar: glass-enclosed, sheltered comfort, yet still in the open, with light and air to support ornamental trees and a vine-covered trellis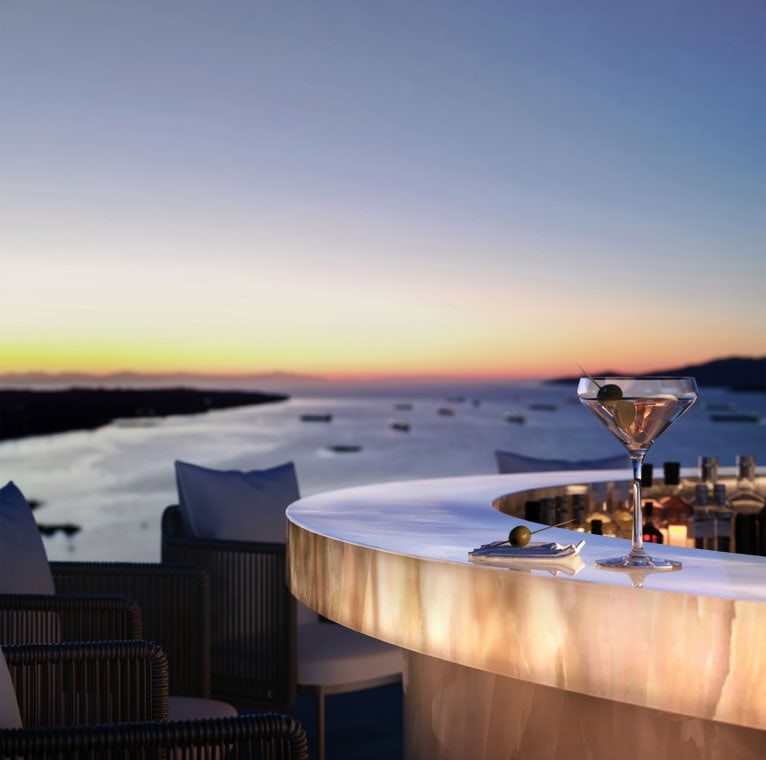 The rooftop SkyBar: glass-enclosed, sheltered comfort, yet still in the open, with light and air to support ornamental trees and a vine-covered trellis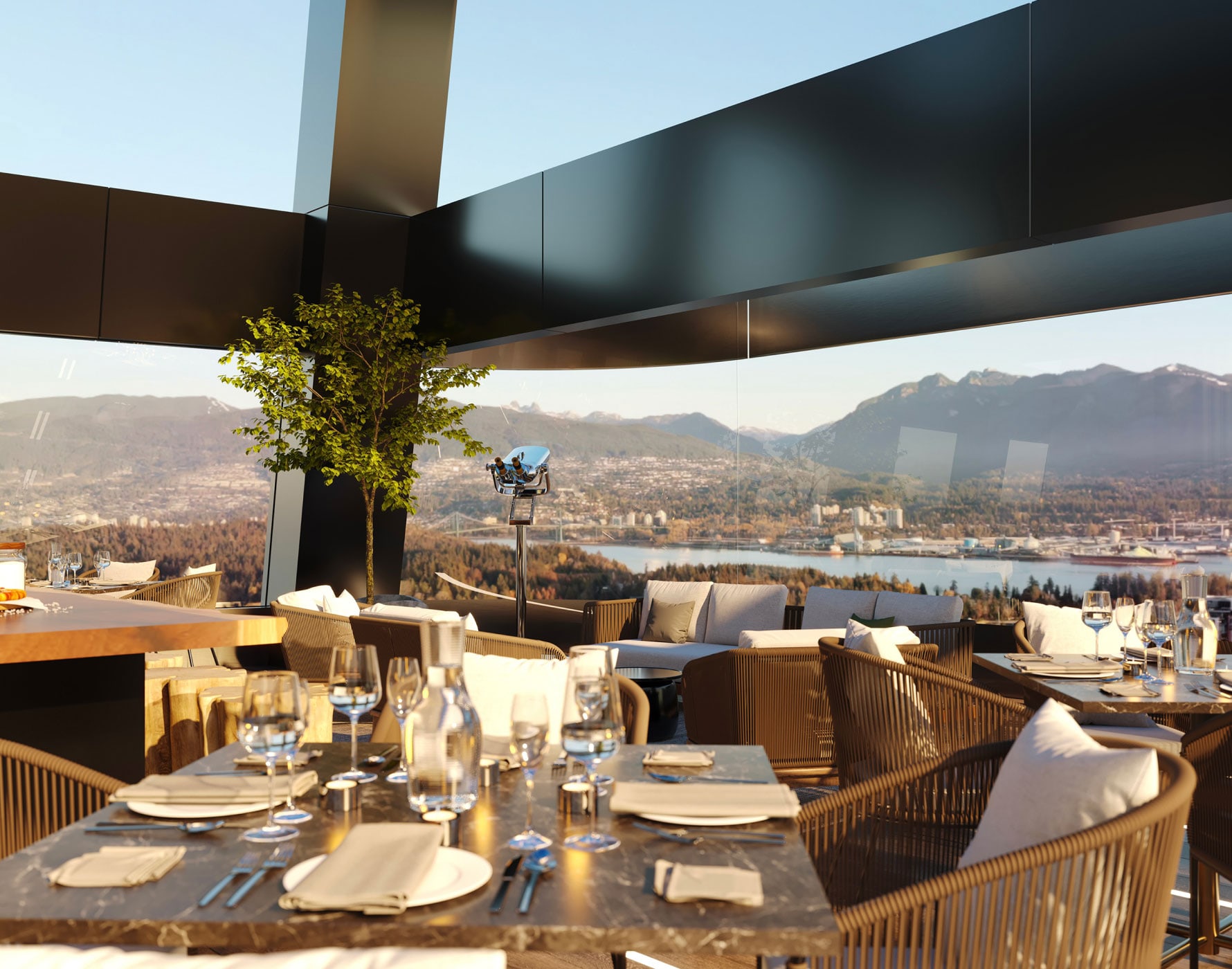 Plentiful seating for larger gatherings of friends or family—in the open air and still in cloistered comfort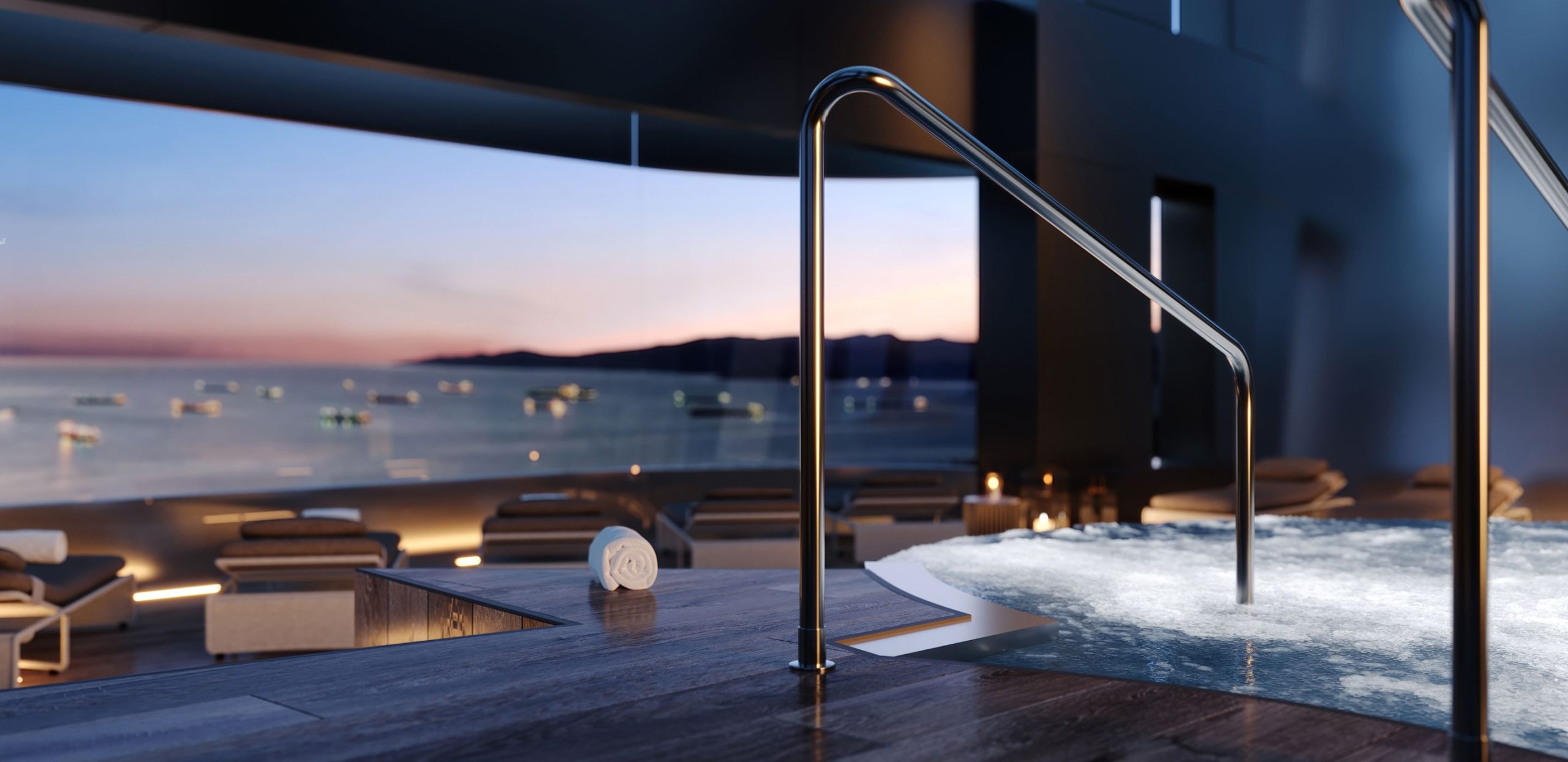 The SkySpa burbles and flows, surrounded by greenery; each of the four rooftop rooms feature oversized binoculars to get an even closer look at the views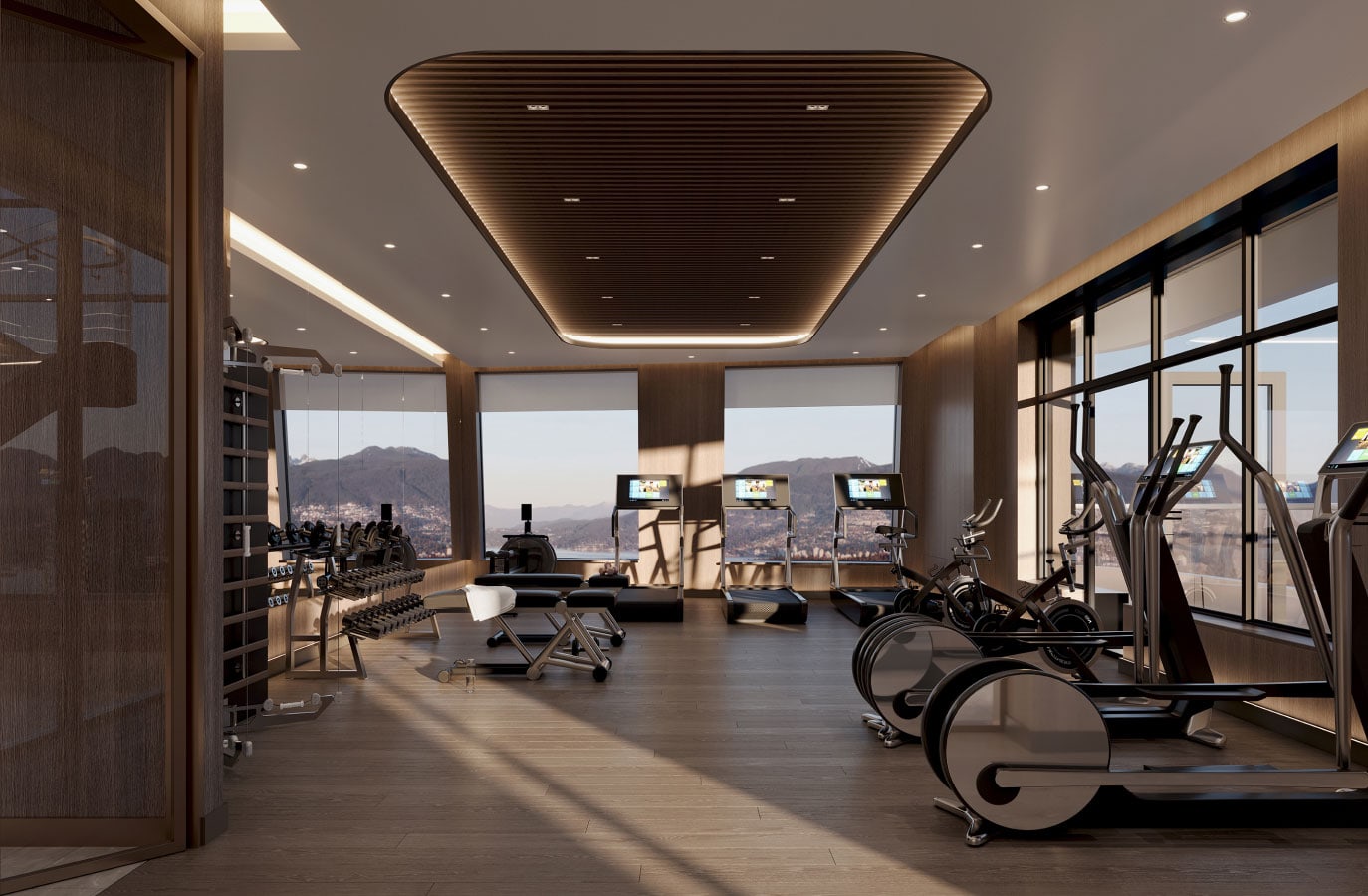 The CURV gym, with state-of-the-art equipment that will make any workout feel easier—and a view that might make the word 'work' feel irrelevant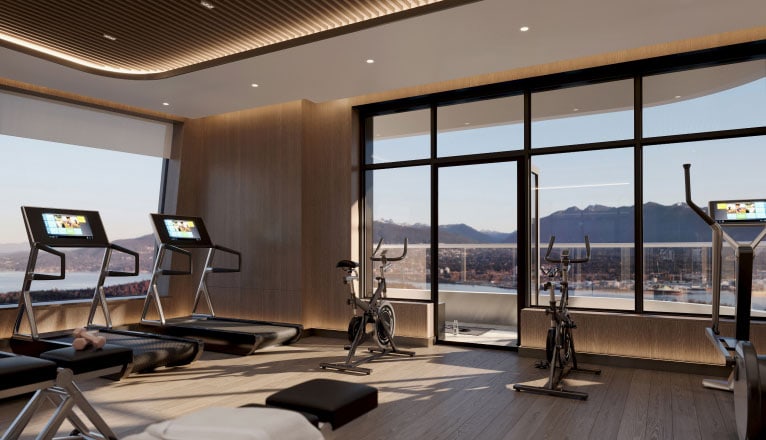 Views of the North Shore mountains from the CURV gym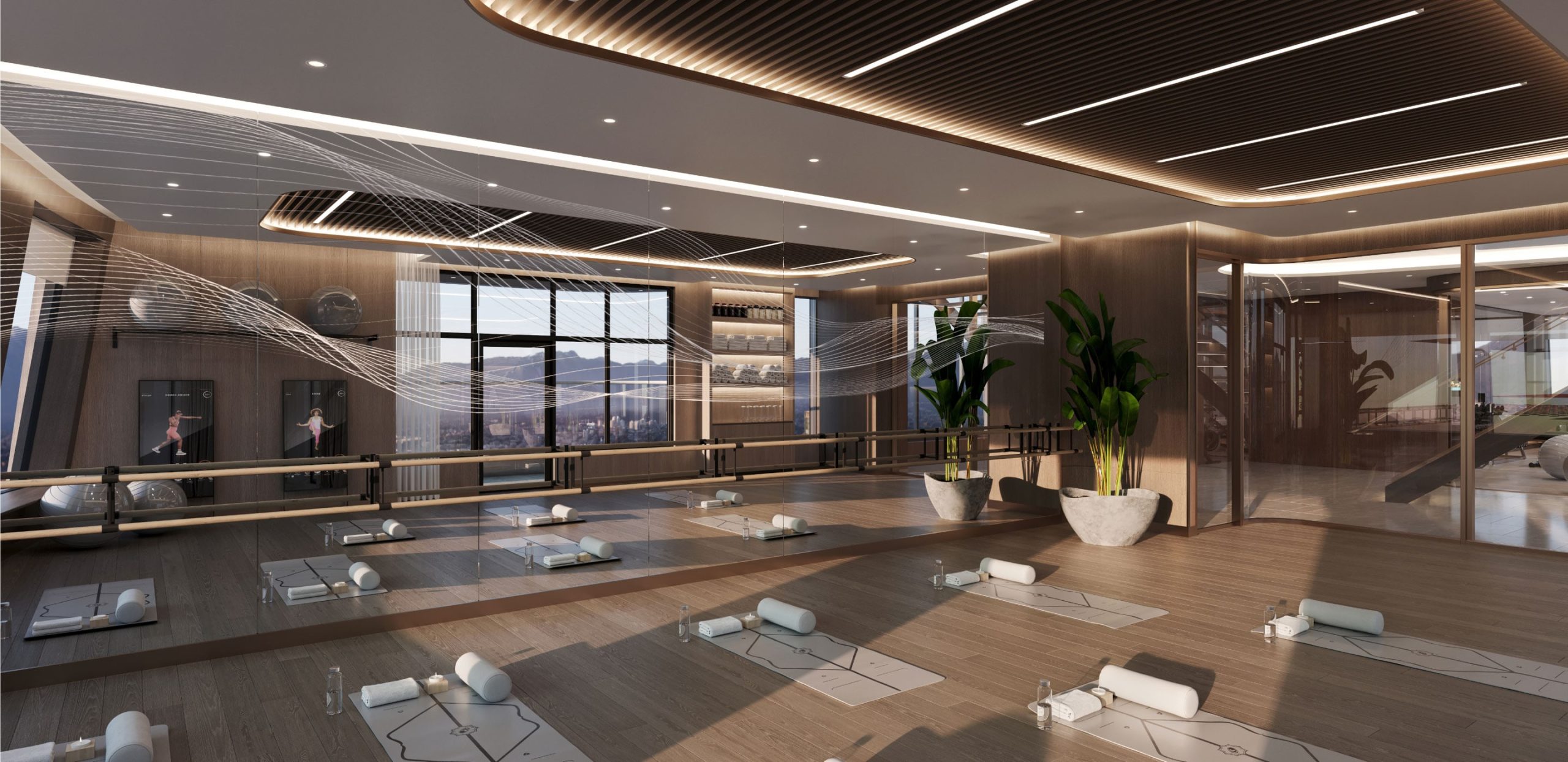 Yoga Room, powered by Lululemon Studio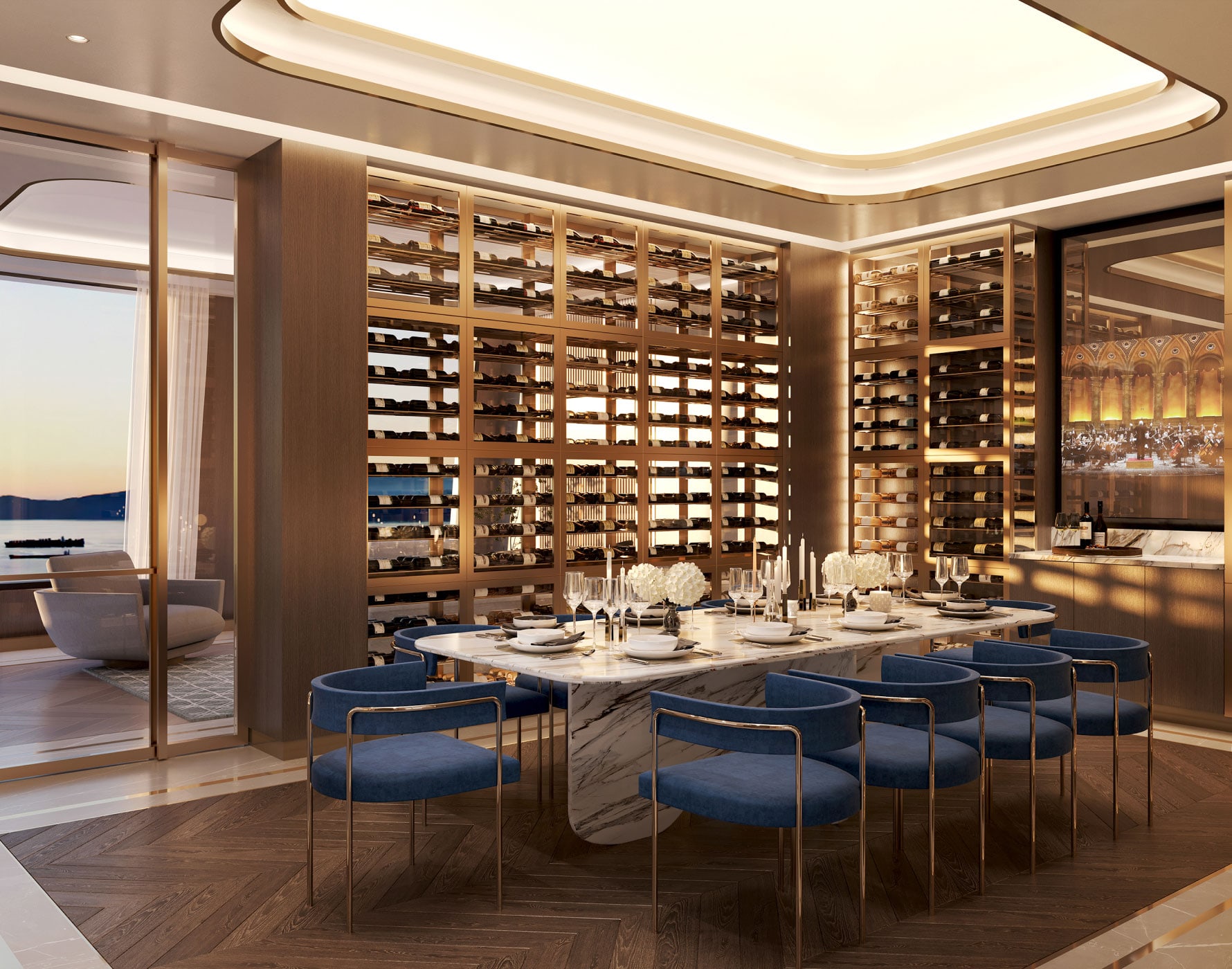 Private dining room supported by a full professional-level kitchen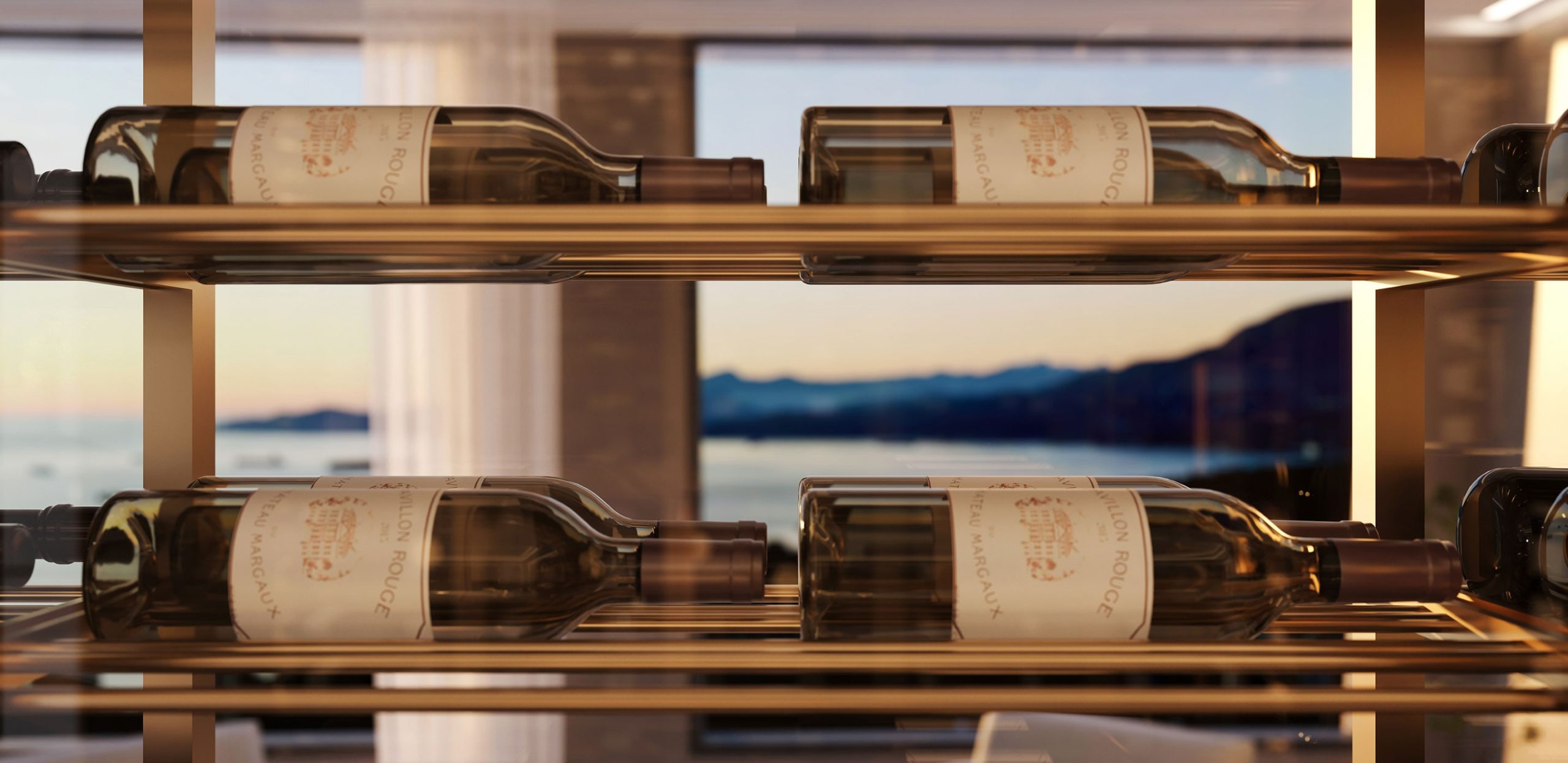 Dining room wine rack detail with view of English Bay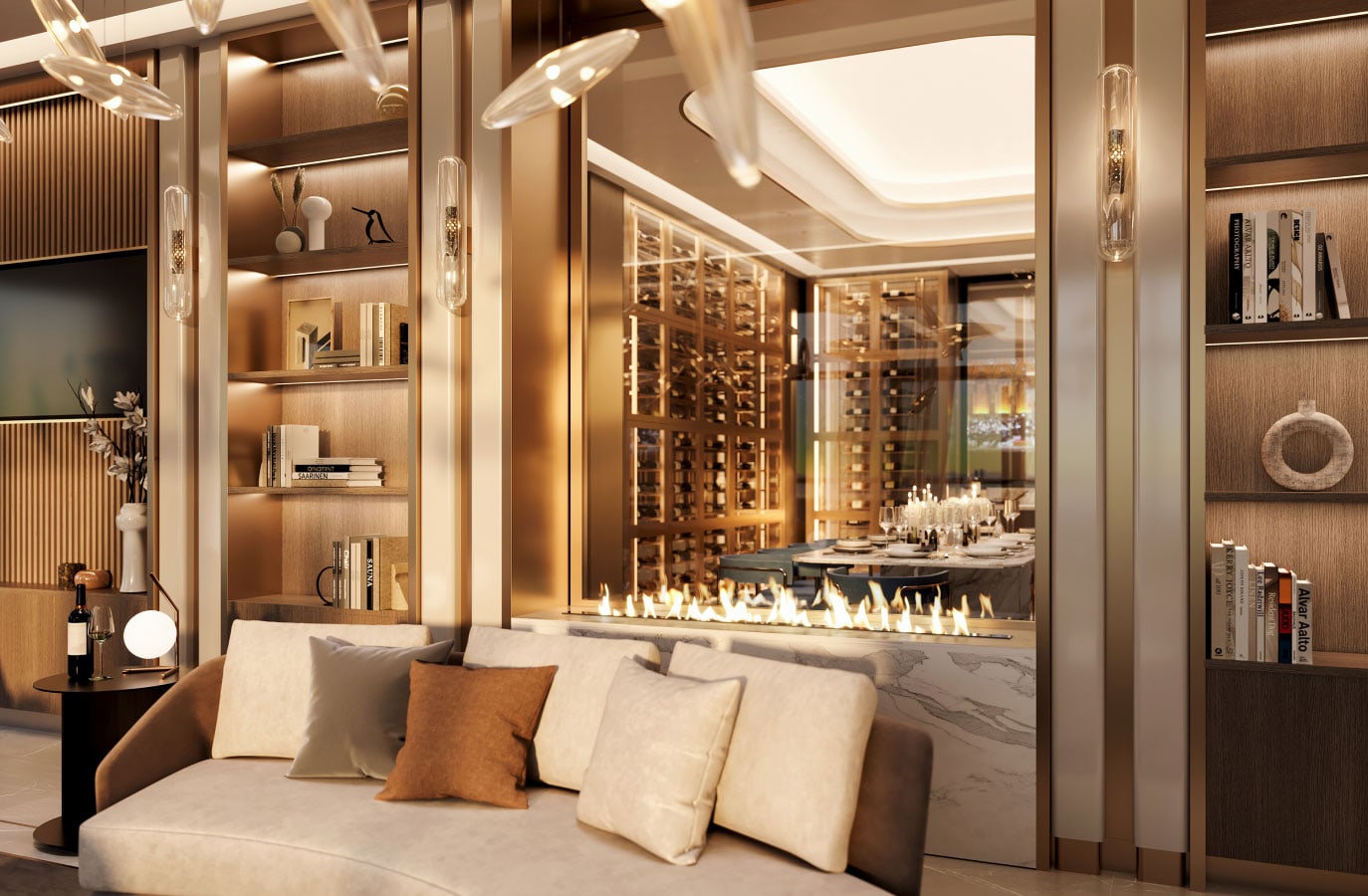 Detail of lounge with fireplace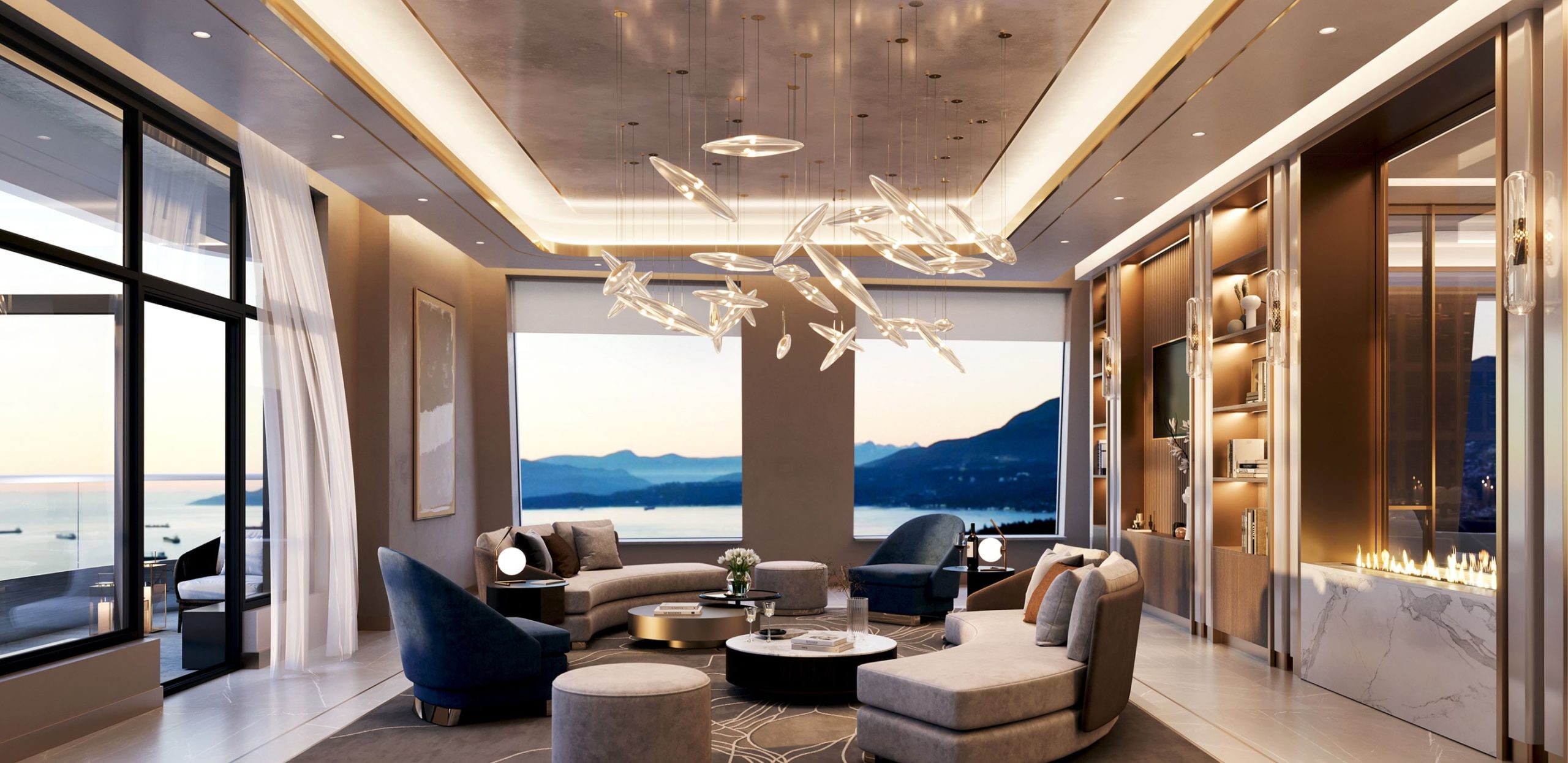 Private lounge with bar, entertainment centre, wool-and-silk inset carpeting
Pool table opposite one of the large inset screens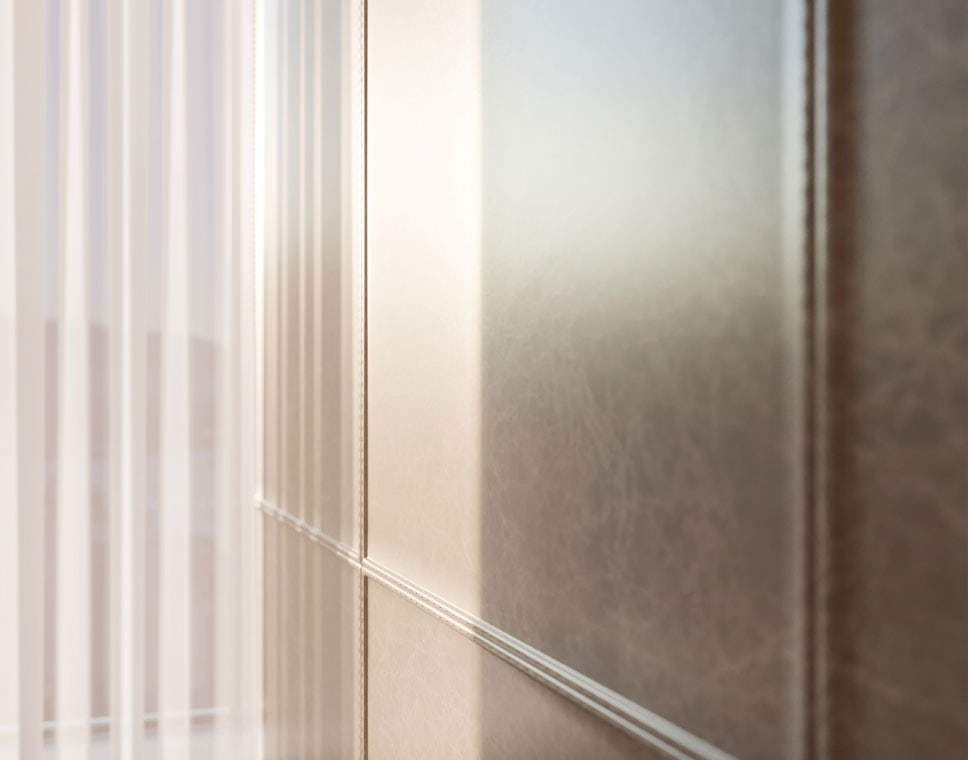 Detail of a leather wall panel—softening light and sound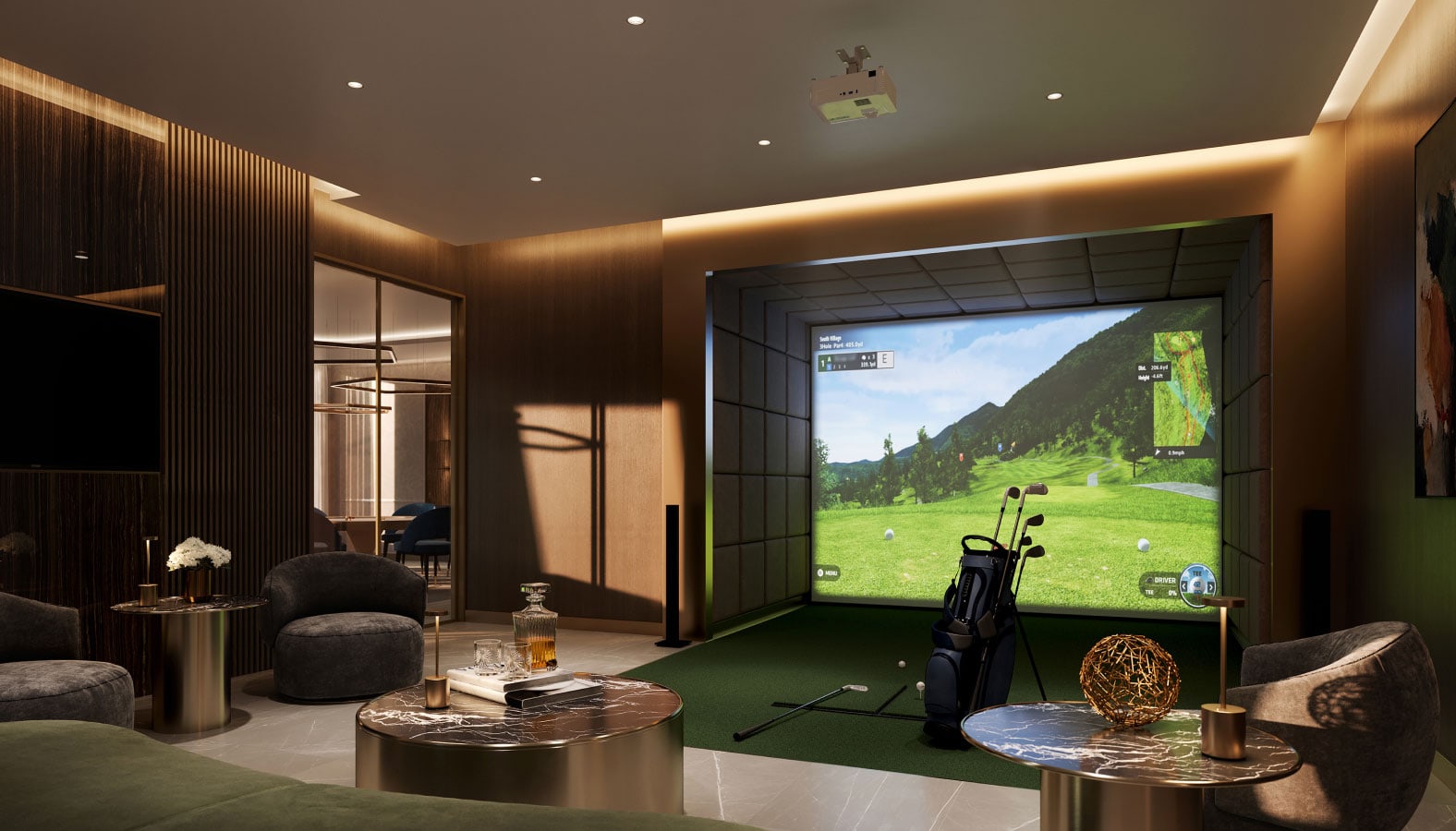 The golf simulator is just one of the functions on the multi-sport games-room set-up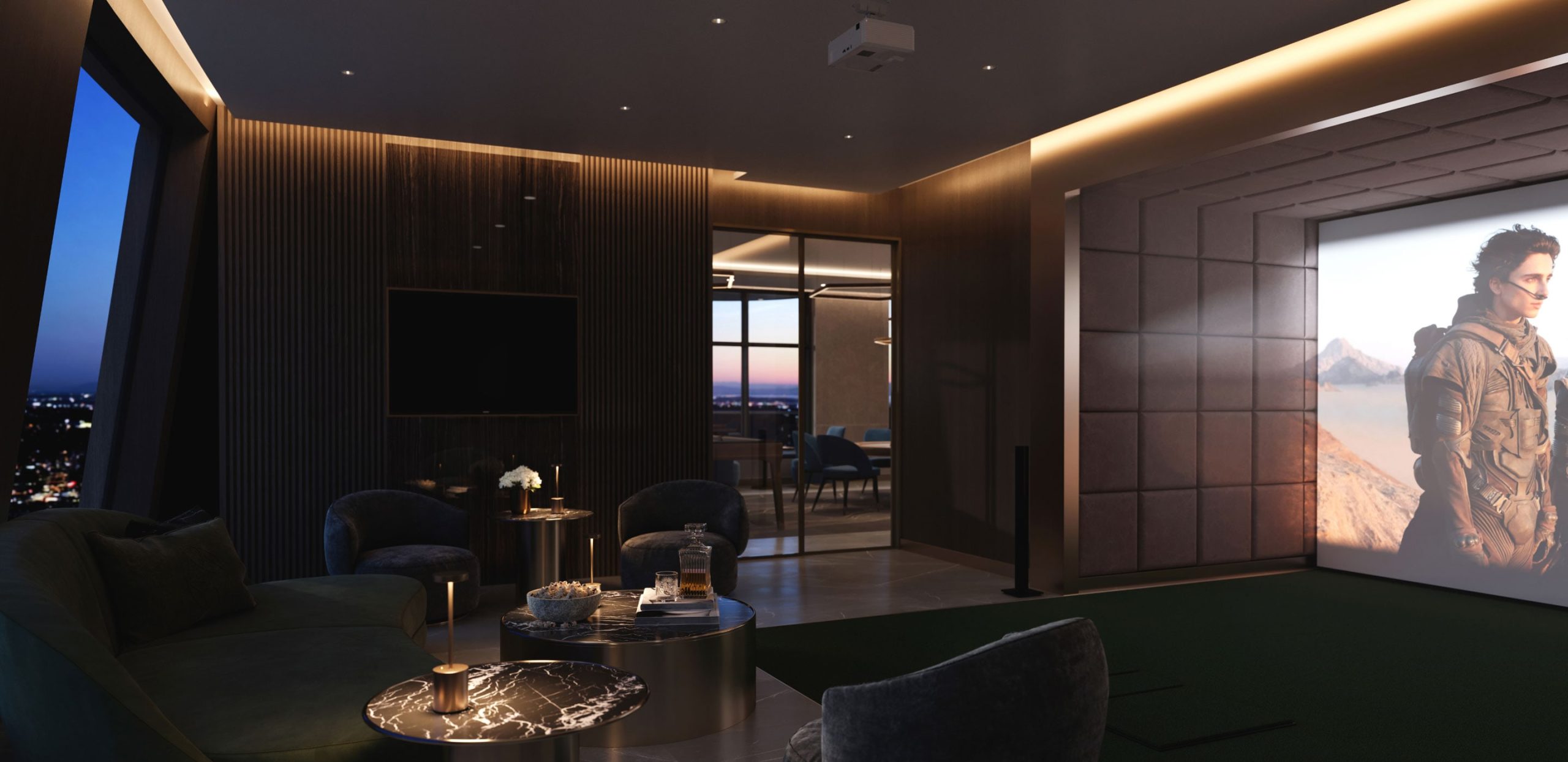 An electronic games room has custom lighting and screens, as well as luxurious lounge seating