CURV's premium condominiums—the Horizon Collection—begin on the 21st floor and rise to the 52nd, with a variety of layouts and a consistency in quality and design. All suites have engineered wood floors, porcelain tile bathroom finishes, quartz kitchen counters and details, and a choice of three palettes to match the tastes of every new resident.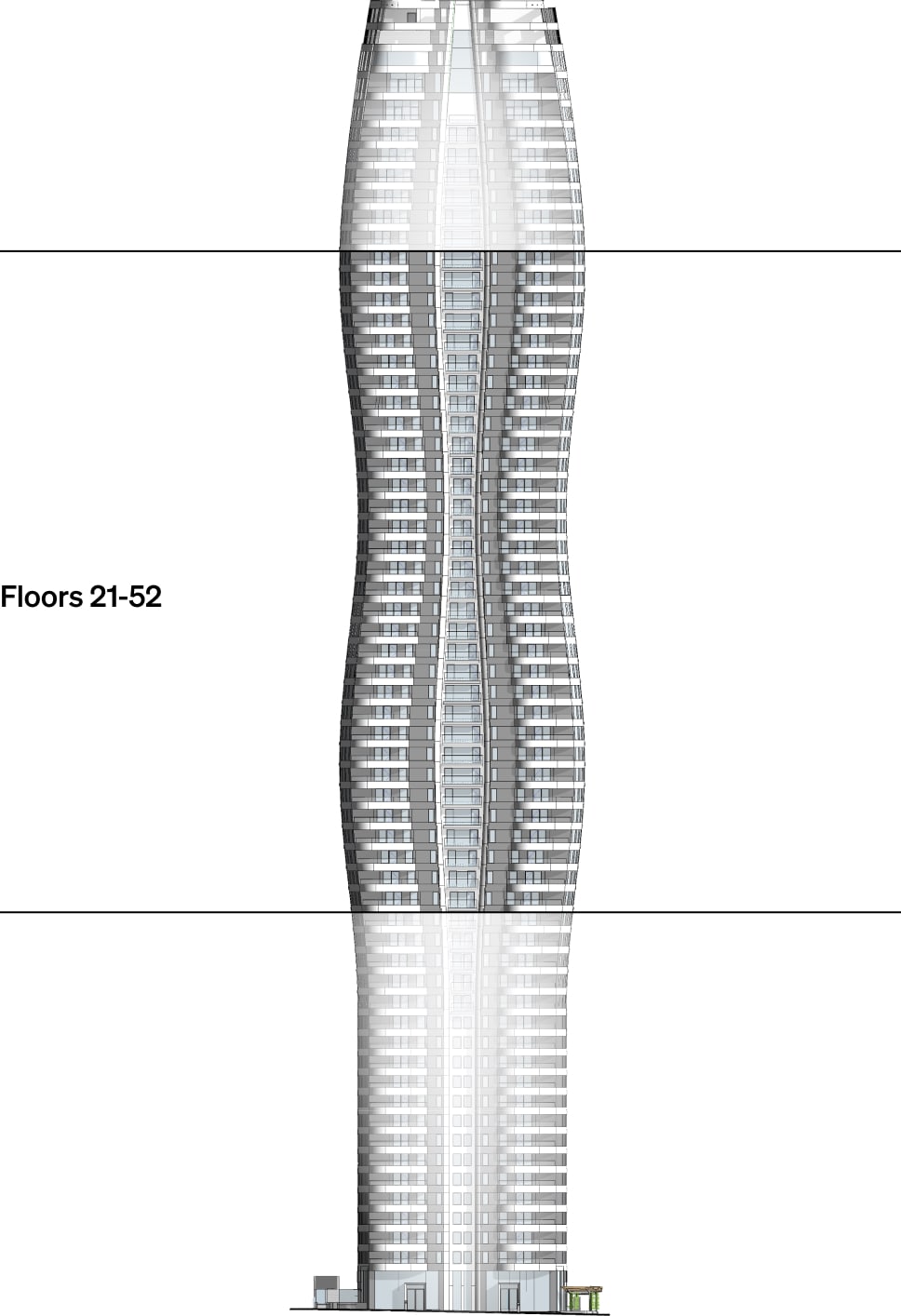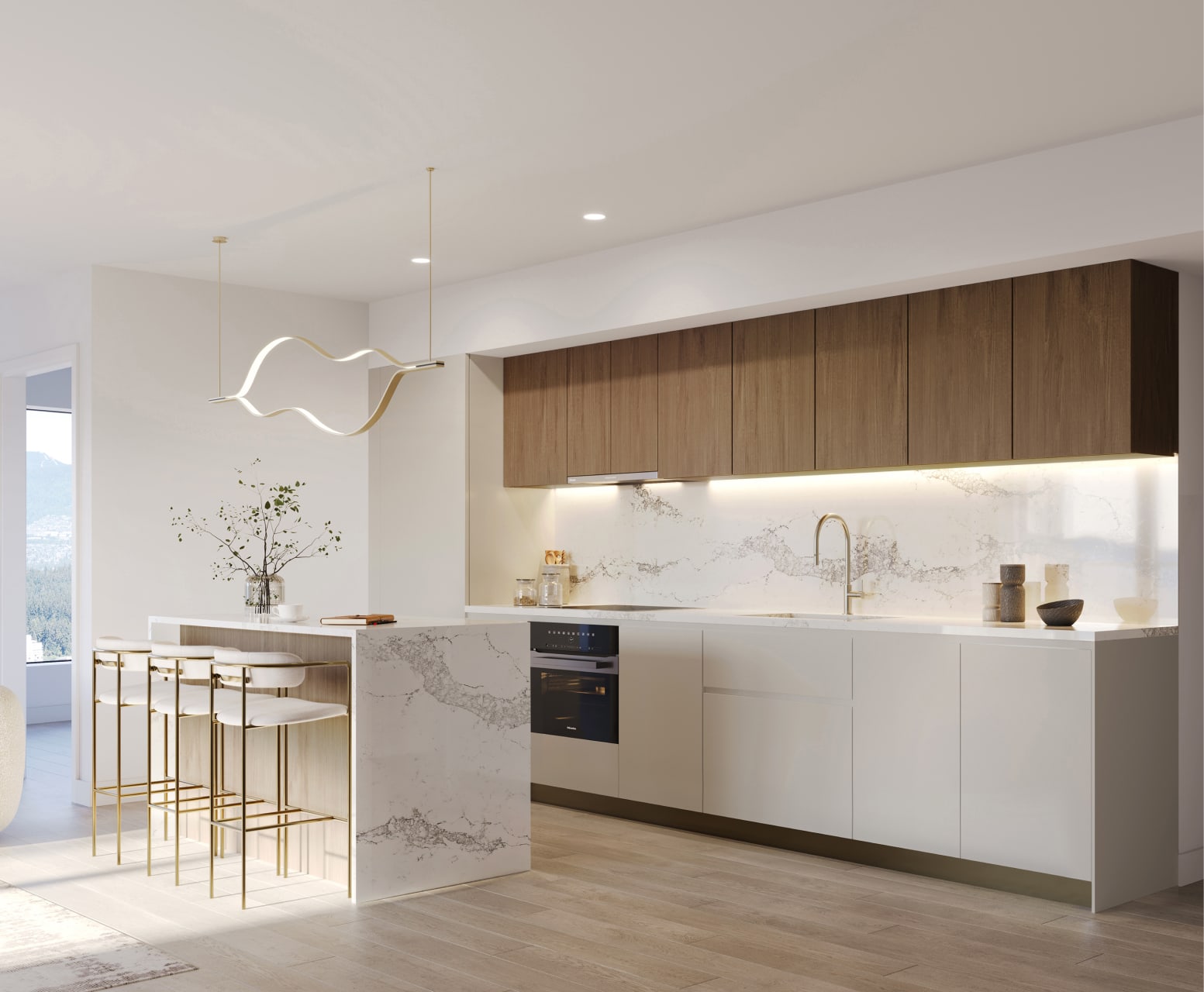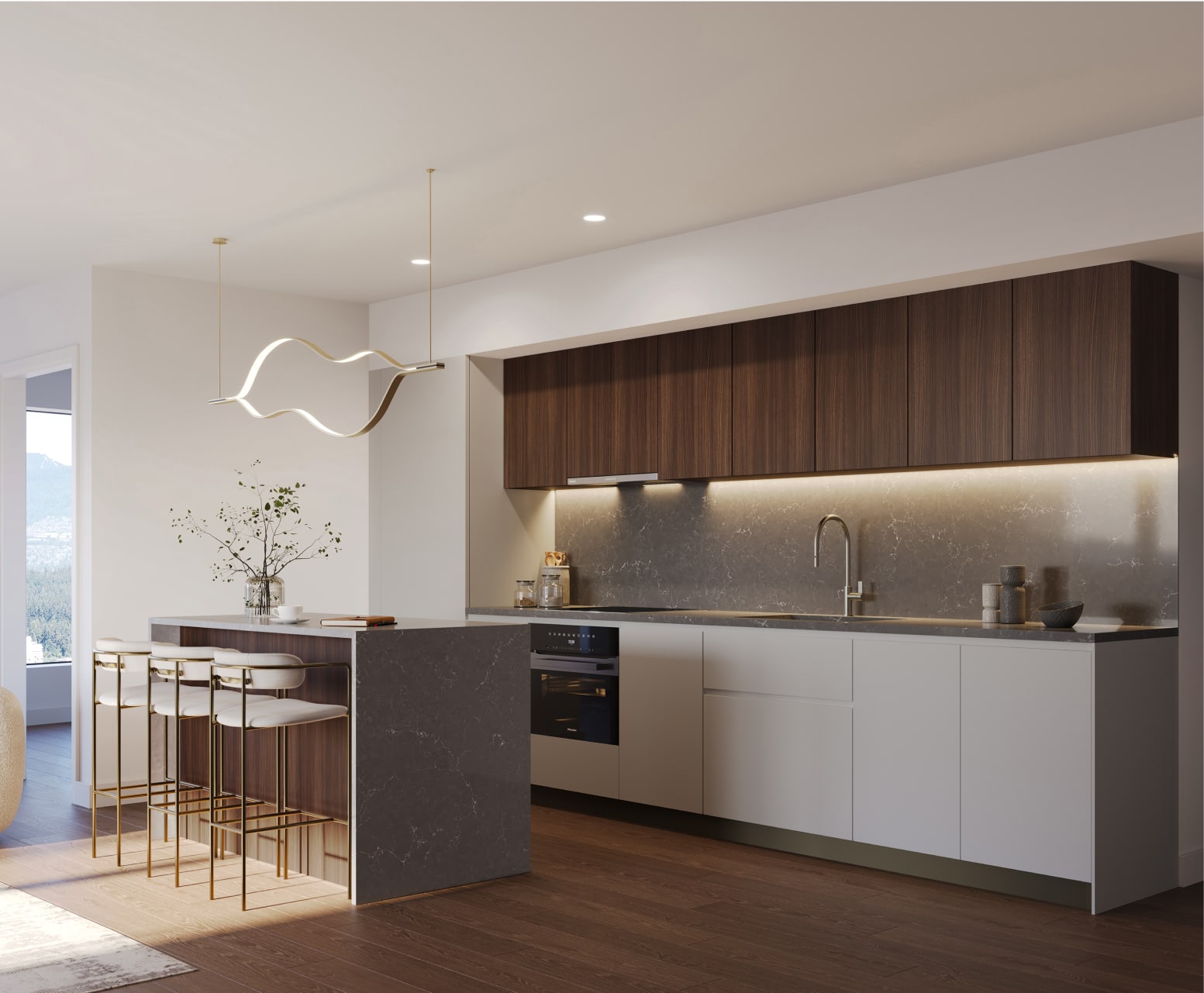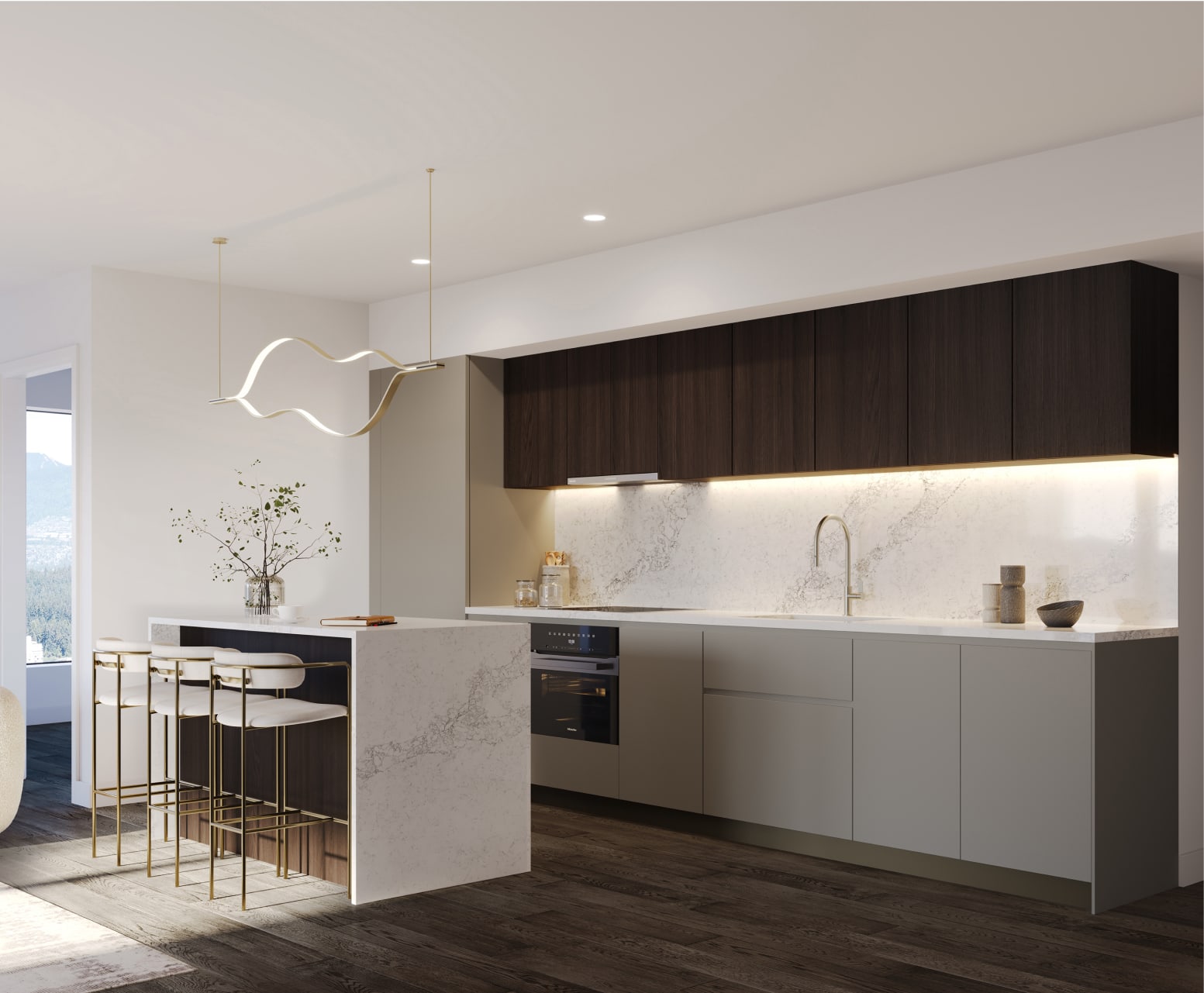 European-designed Horizon Collection kitchen with quartz counters, matte lacquer cabinetry, metal accents and integrated LED lighting
Palette A
Palette B
Palette C
Two-tone luxury porcelain tiles in a natural stone look, with sleek, high-end fixtures in brushed nickel finish
Palette A
Palette B
Palette C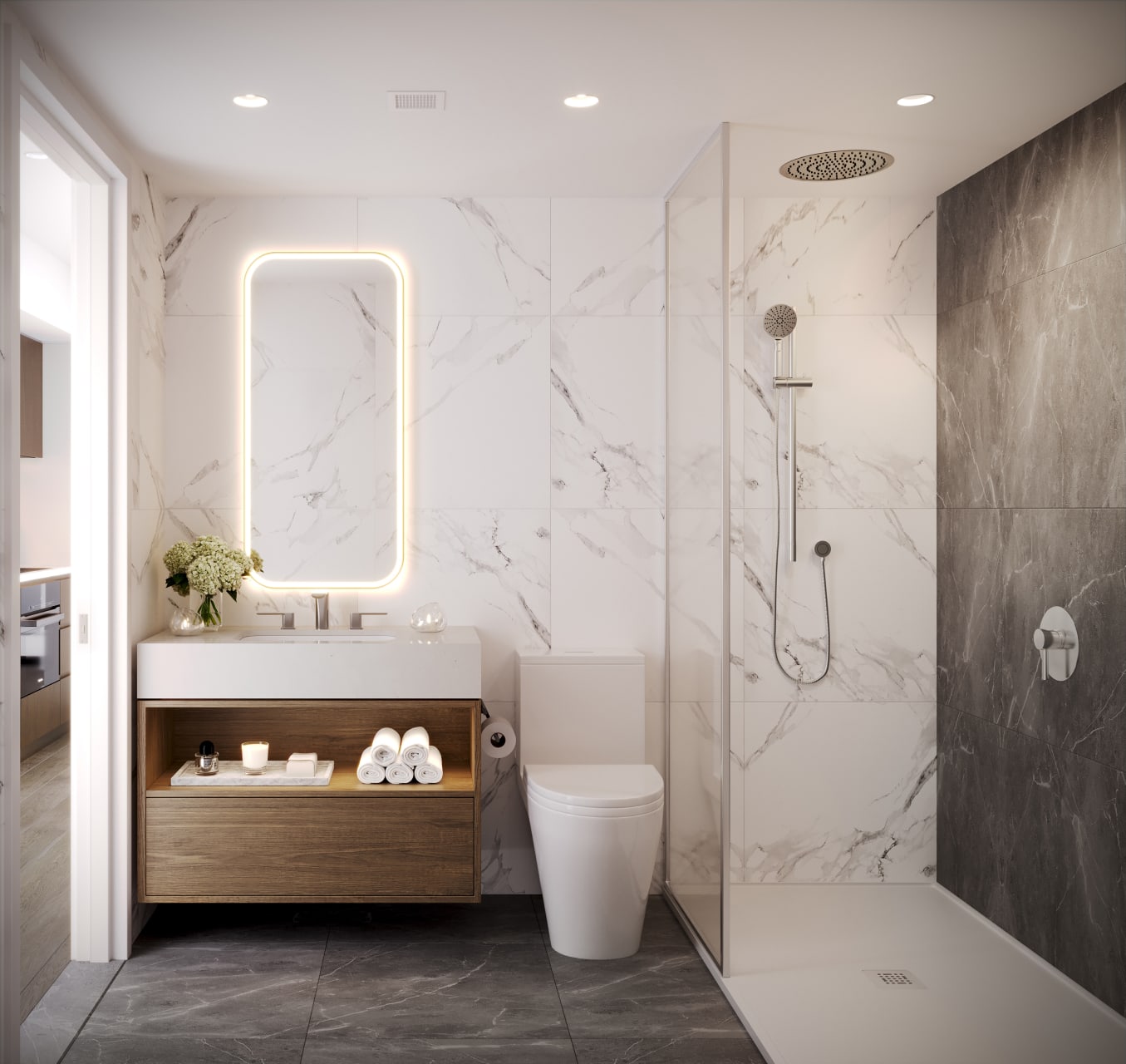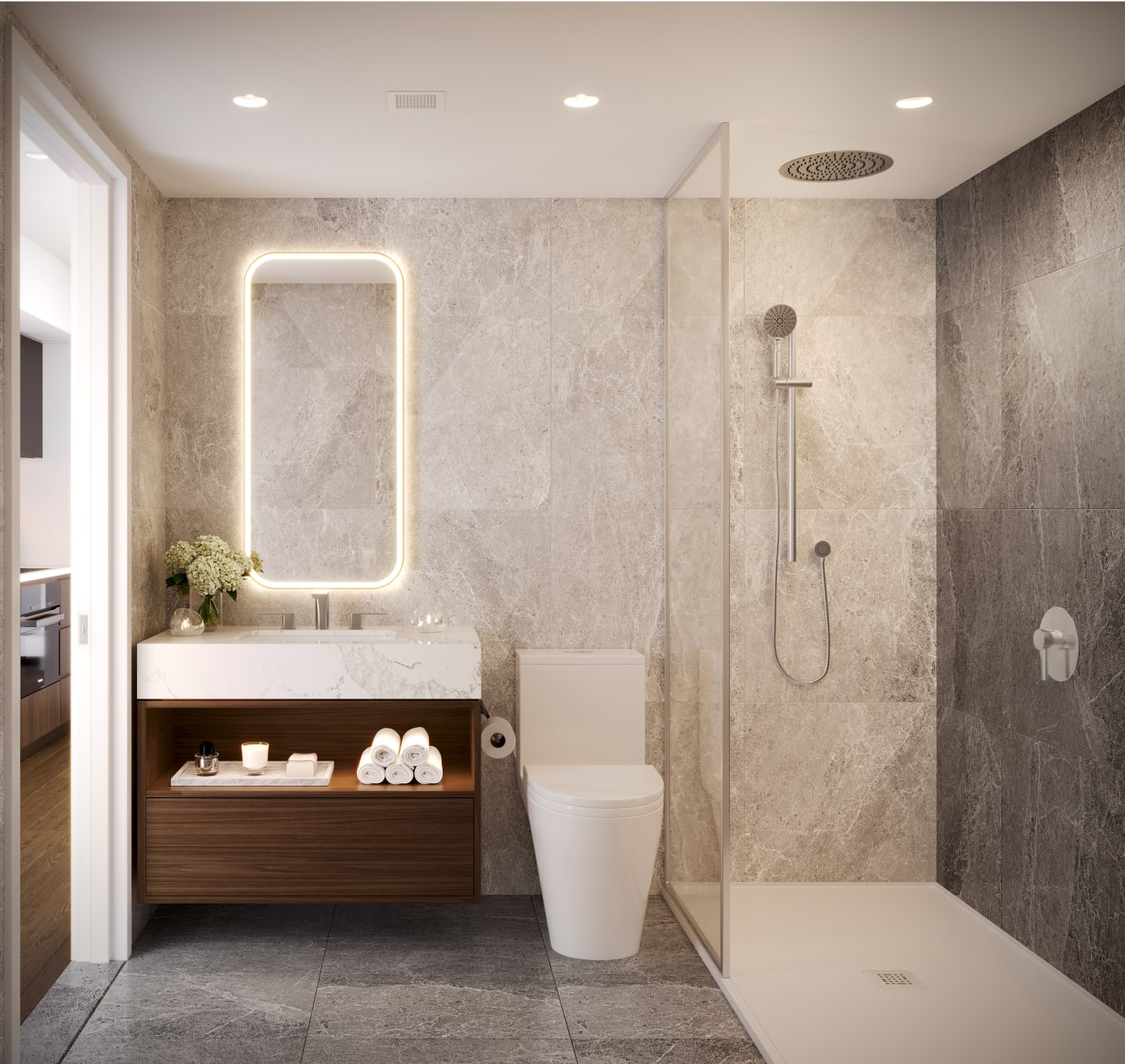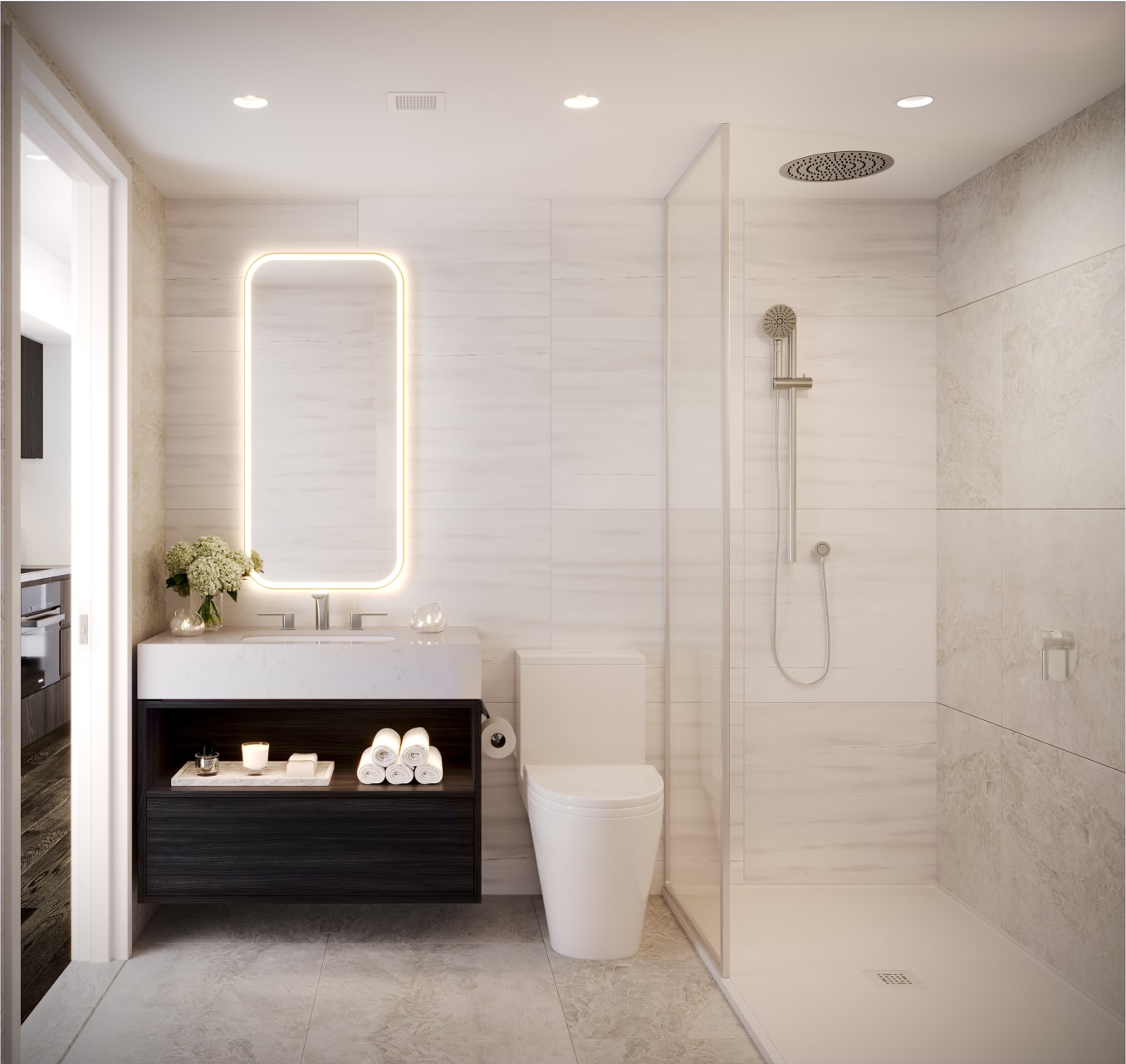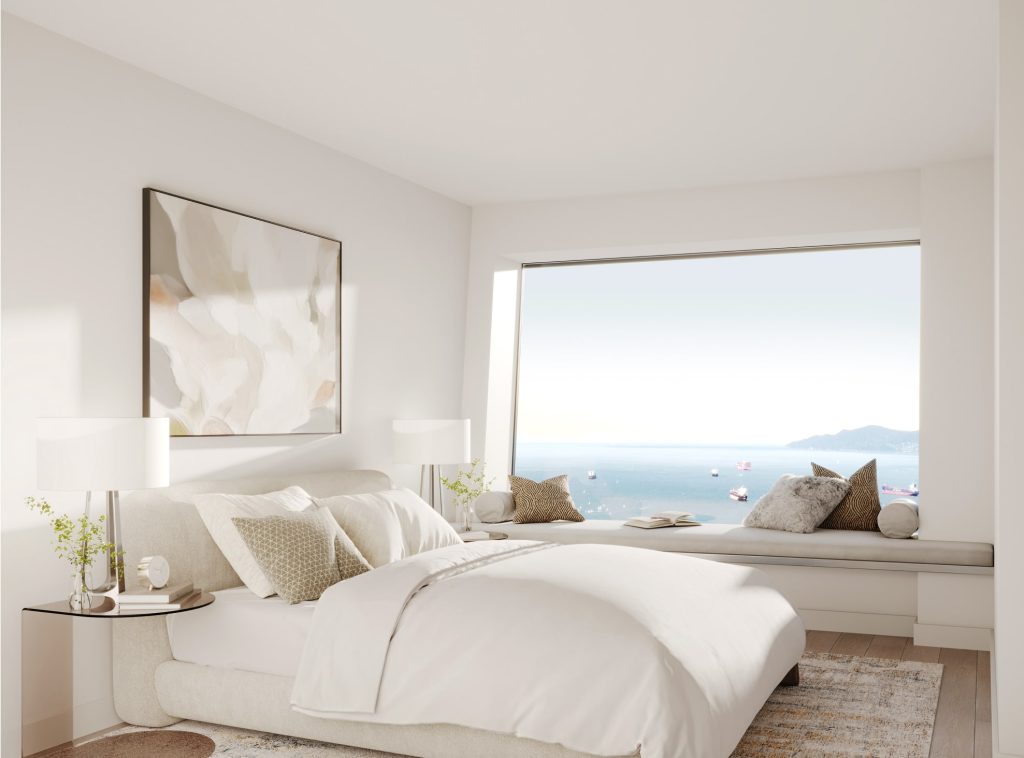 From the bed or the window bench, a sweeping view of West Vancouver, Bowen Island, and the Sunshine Coast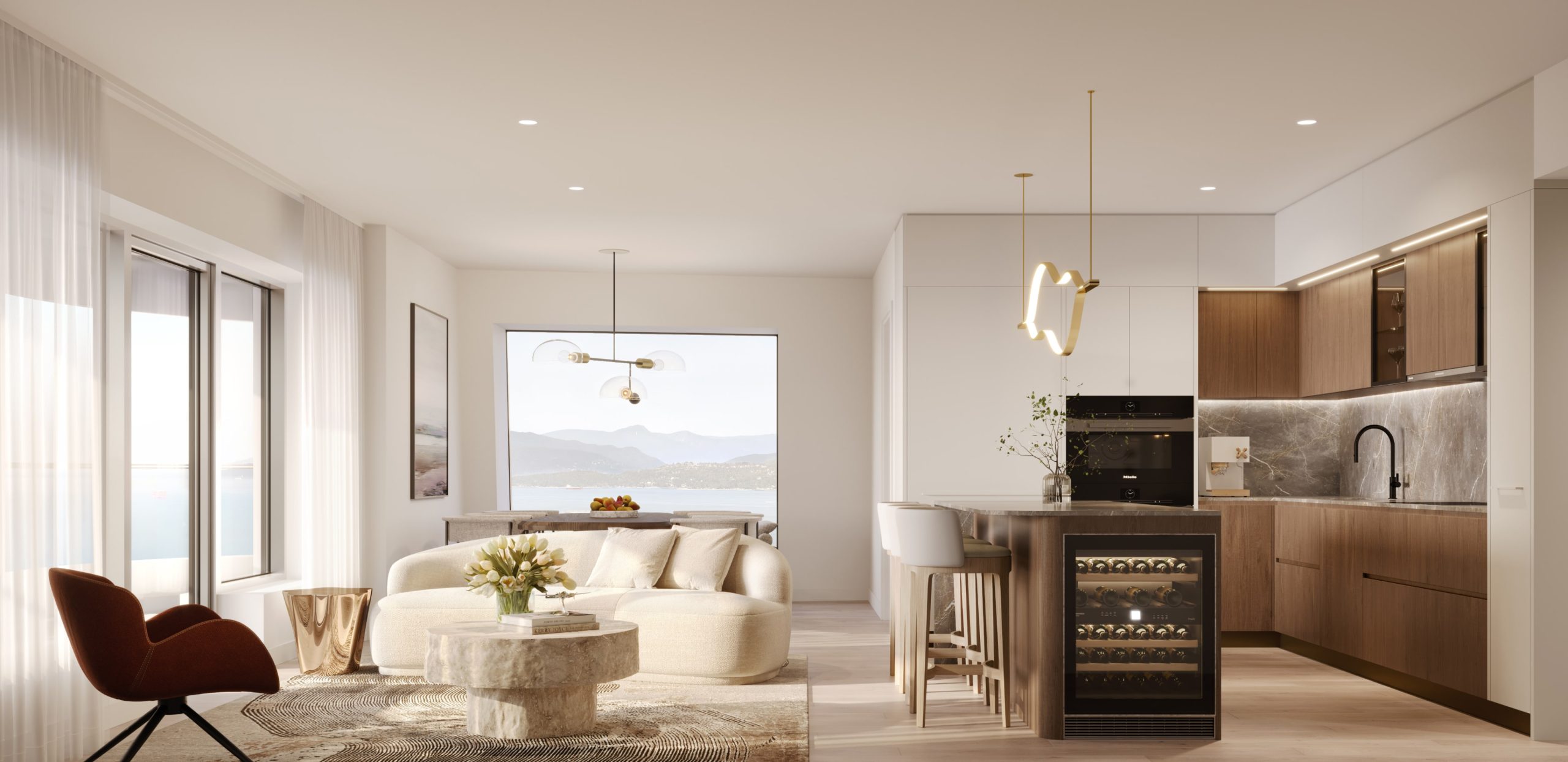 From floor 53 to floor 58, CURV offers a Sky Collection, with a selection of suites that float even higher over one of the world's most picturesque cities. The Sky Collection offers all of the best-in-class features found in every CURV condominium, plus a series of luxury features including premium finishes and appliances such as wine fridges—all within an array of larger-suite choices.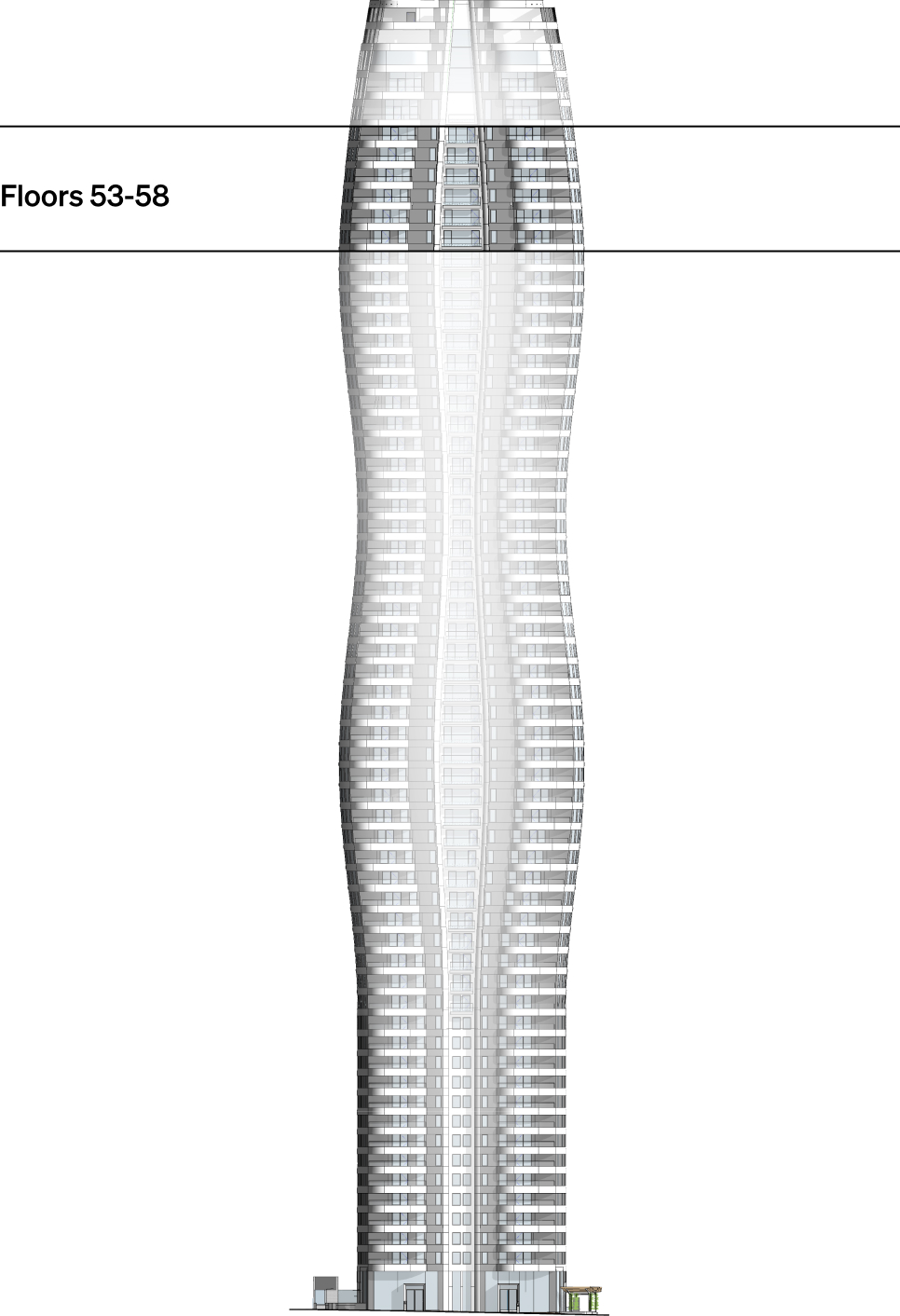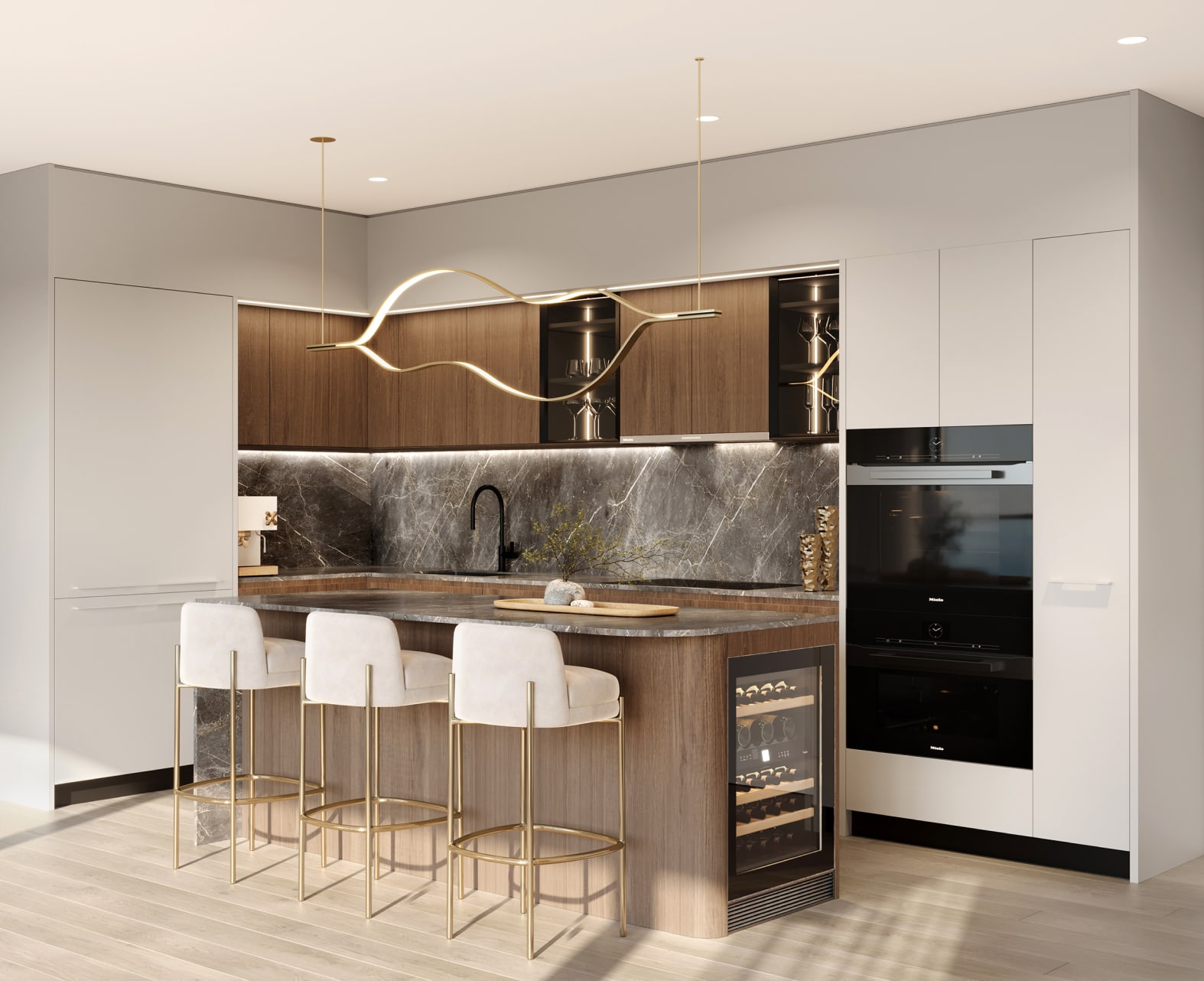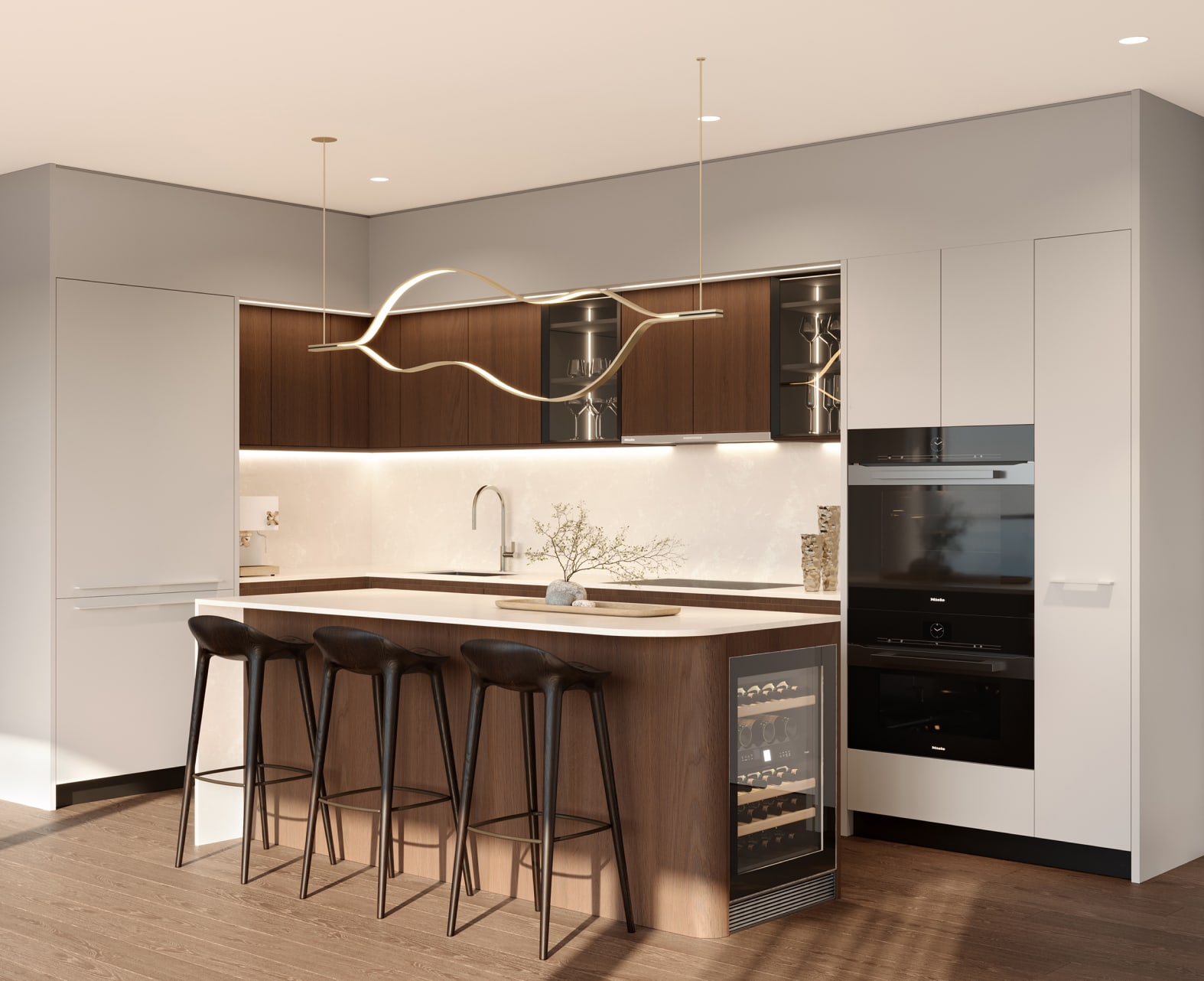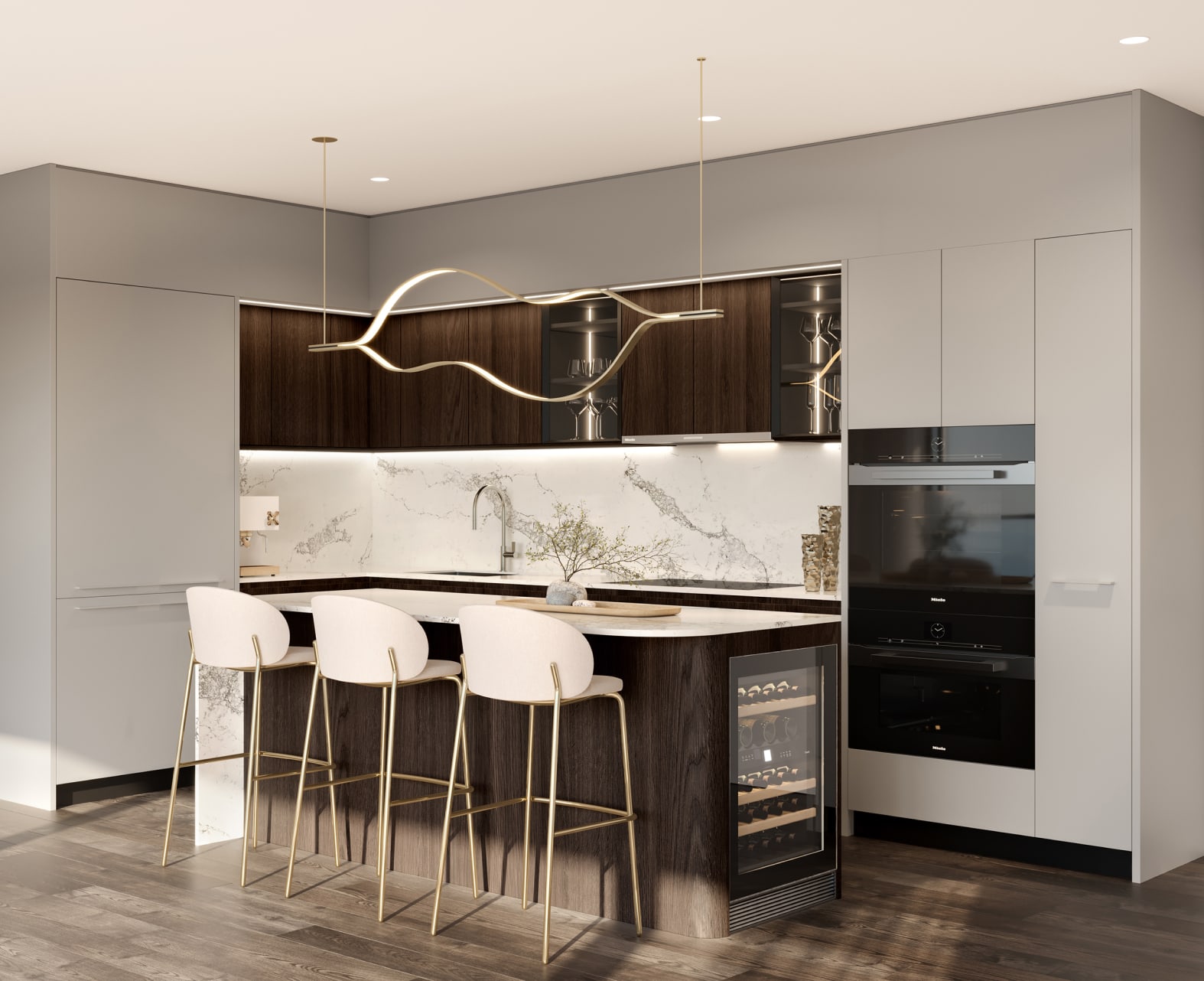 Sky Collection kitchens include curved quartz countertops, an integrated wall oven combination, and premium wine coolers as part of a Miele appliance package
Palette A
Palette B
Palette C
Sky Collection bathrooms feature dual sinks and LED-lit mirrored medicine cabinets, as well as fluted glass-enclosed showers and freestanding sculptural bathtubs
Palette A
Palette B
Palette C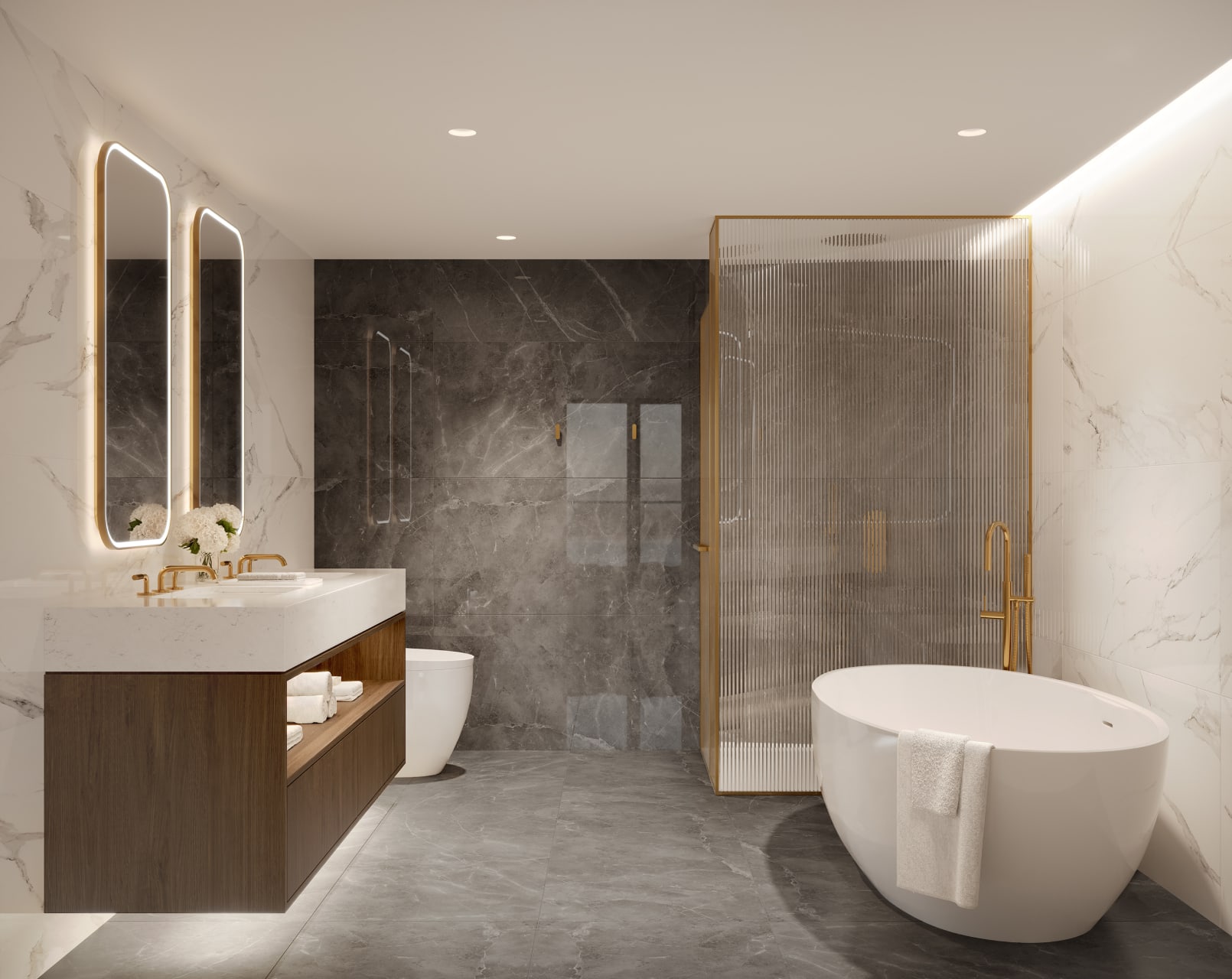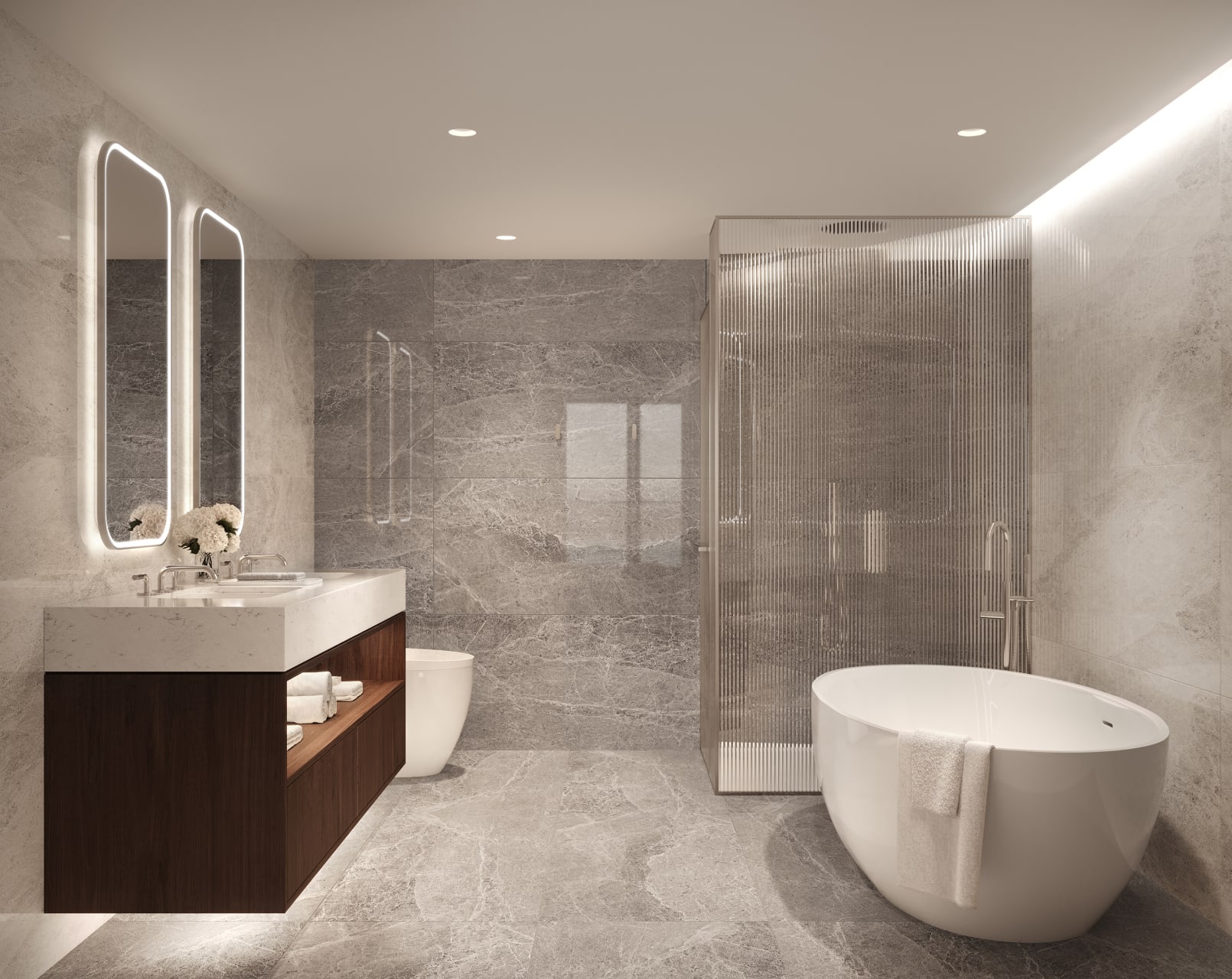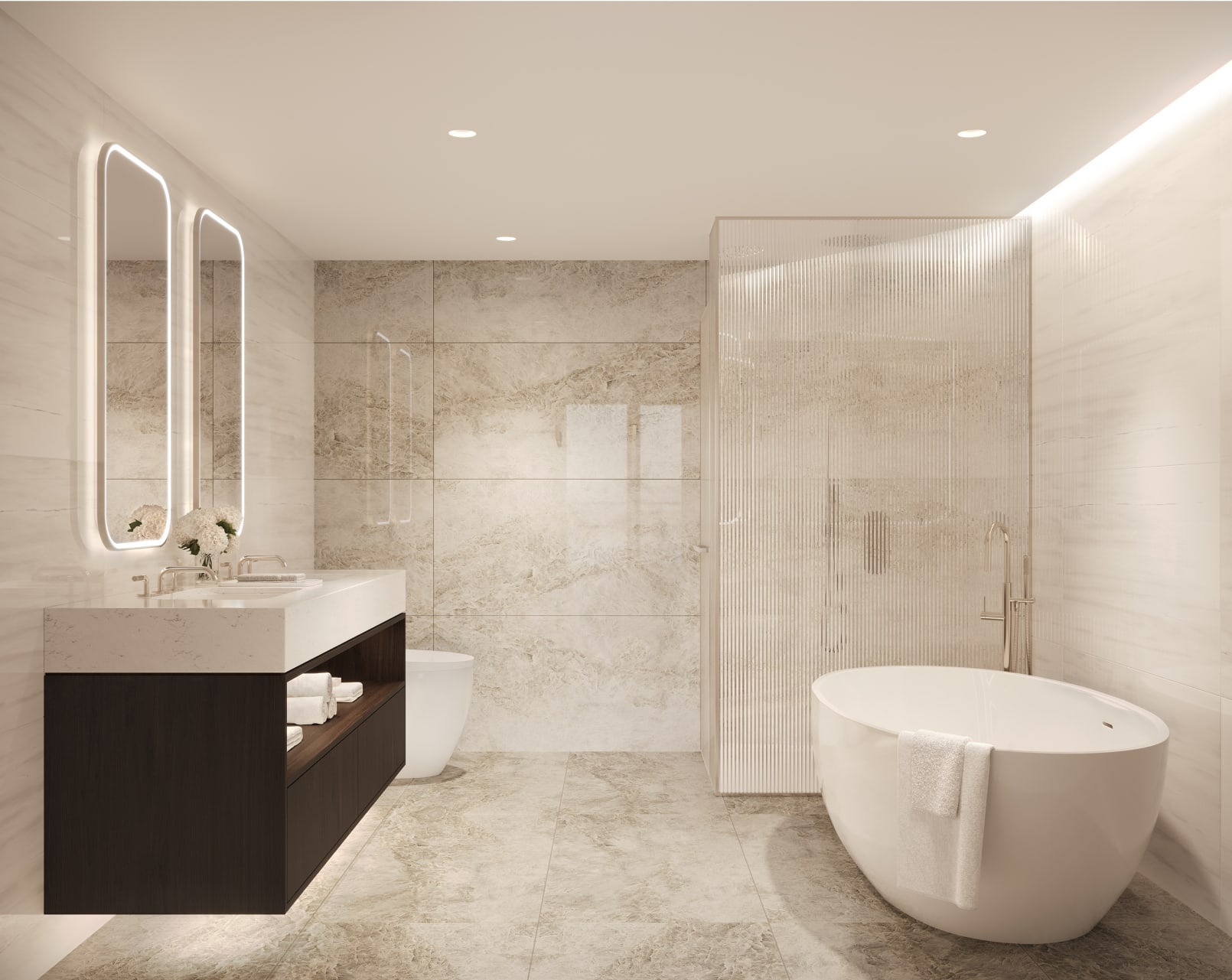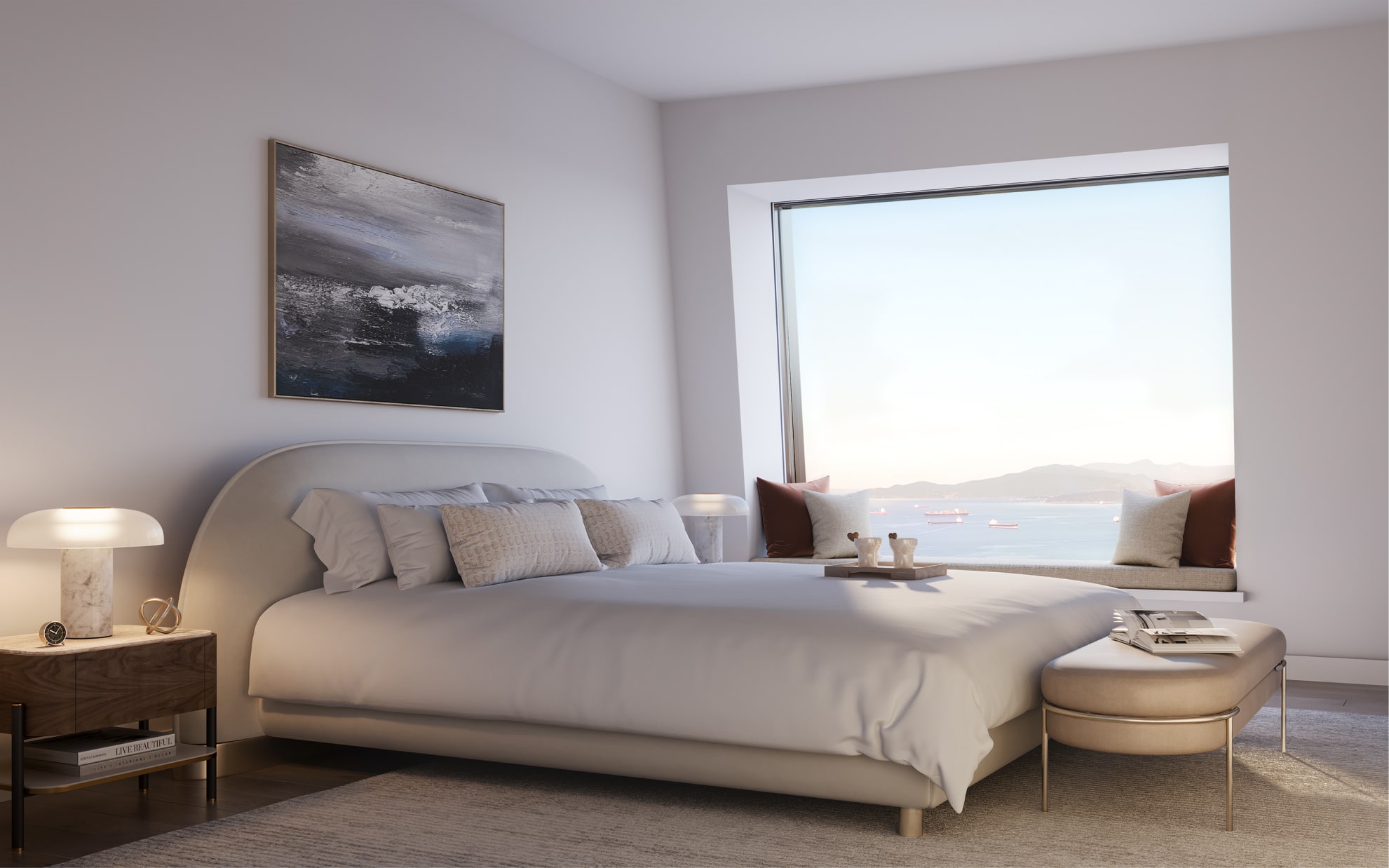 Larger Sky Collection master bedrooms provide additional space, for elegant decoration and un-ending views