The environmental challenge has given architecture a renewed sense of purpose. CURV, with its Passive House credentials, takes this to the next level.
The environmental crisis is a threat to the livability of the planet, but the CURV team chooses to see it as a design challenge. Building and construction account for nearly 40% of energy-related greenhouse gases in cities, and this means architects, designers, developers, and residents can meaningfully contribute. As the tallest Passive House in the world, CURV will mark a new era of design and engineering in line with nature—raising the standard by which all future highrise residences can be judged.
Passive House buildings
save up to
Heating and
Cooling Energy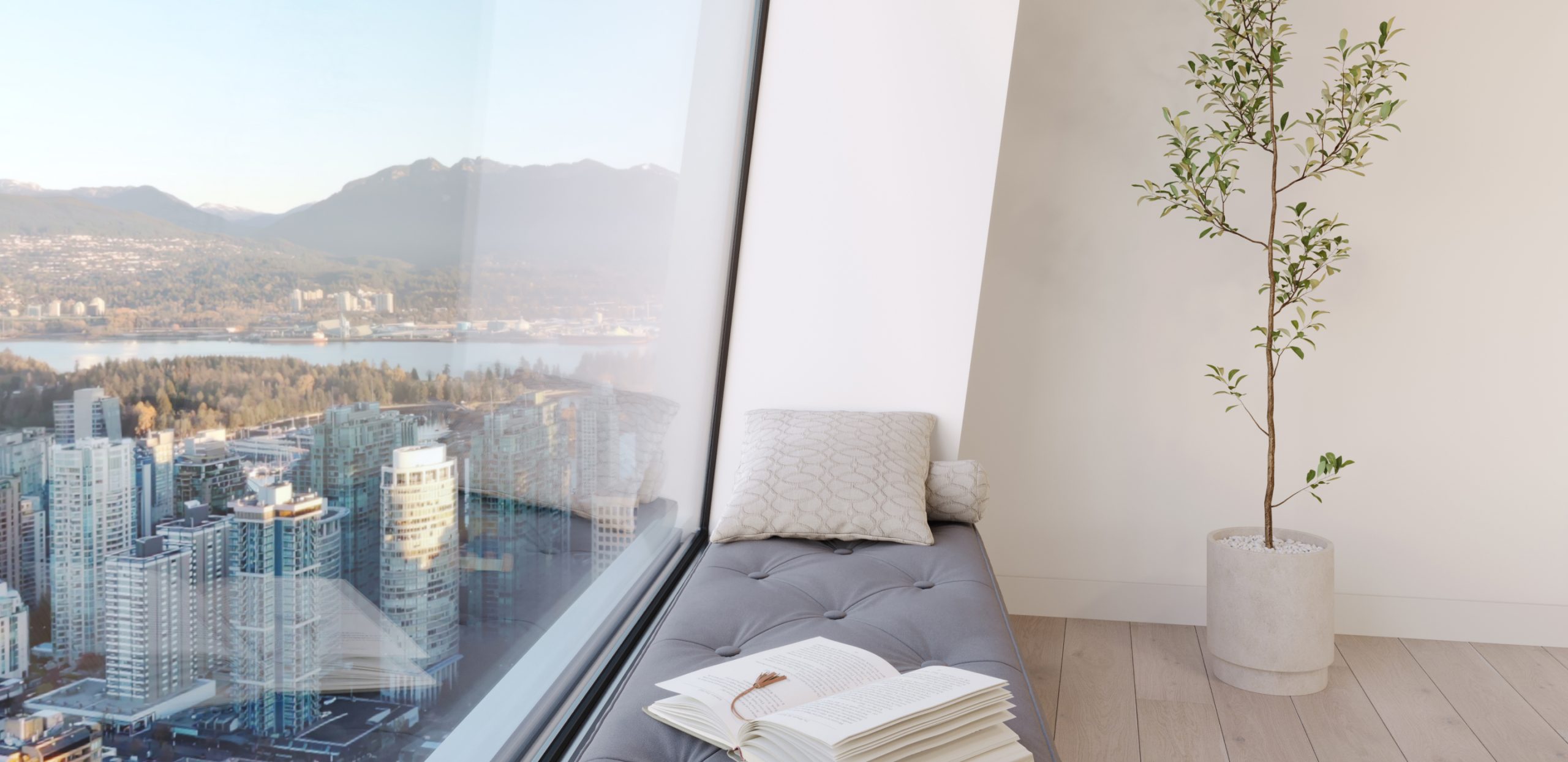 Raising the Standard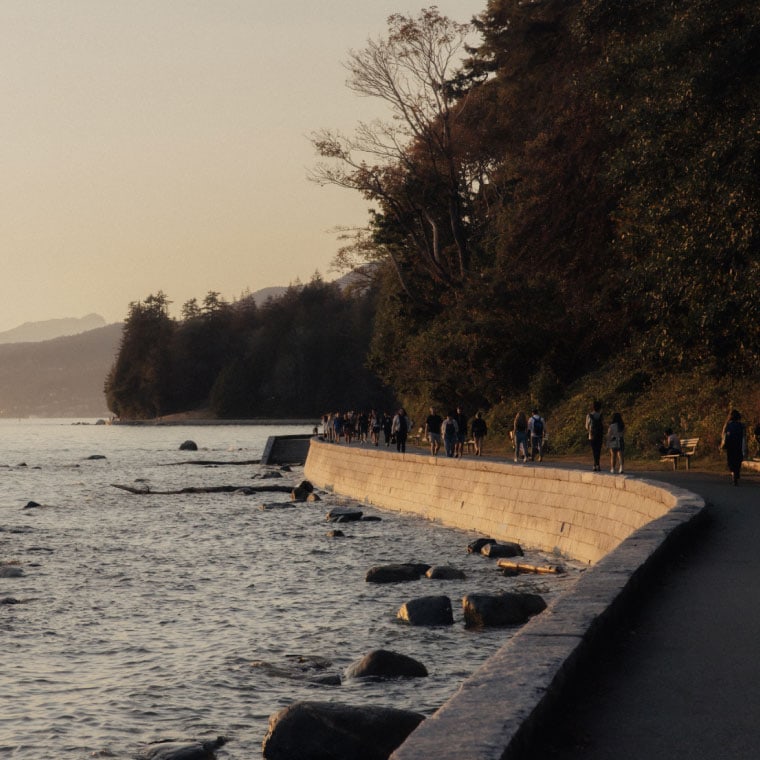 By building CURV to the Passive House standard, an estimated 50,000 tonnes of greenhouse gas (GHG) emissions will be saved over 50 years.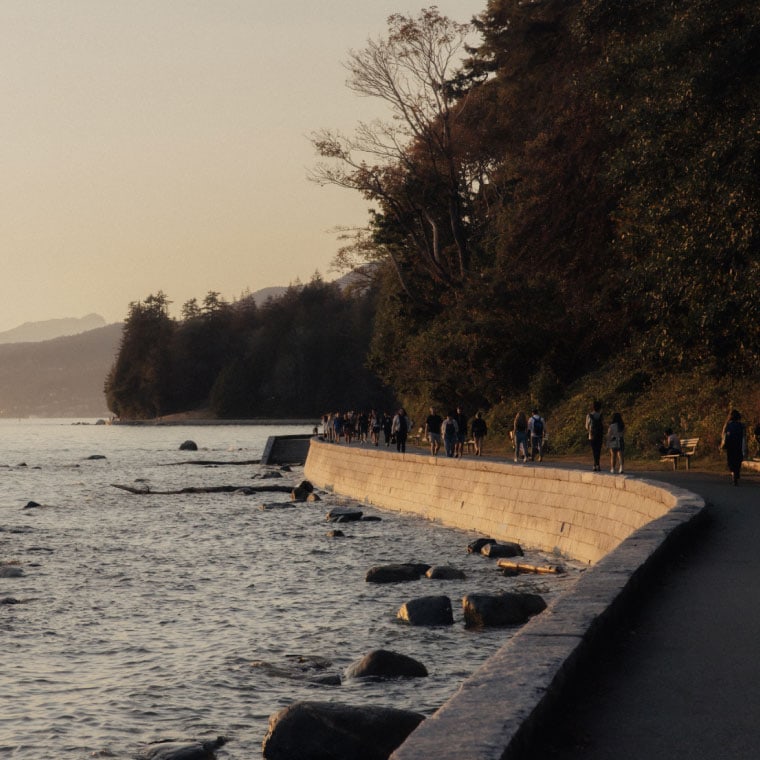 Tallest Passive House in the World
Designed in Canada and developed in Germany, Passive House is internationally recognized as the leading science-based standard for low carbon, energy efficient homes. Its exacting specifications create the optimal conditions to thrive—including fresh, filtered air in a quiet, tightly insulated, temperature-optimized environment—at lower ongoing costs. Far exceeding the City of Vancouver's 2030 target for net zero emissions, CURV will use as little as 10 percent of the heating and cooling energy of similar conventional buildings. Proving the Passive House form at this scale, CURV will be a tipping point in highrise residential construction—the most energy efficient structure of its kind in the world and a new standard for the future of living.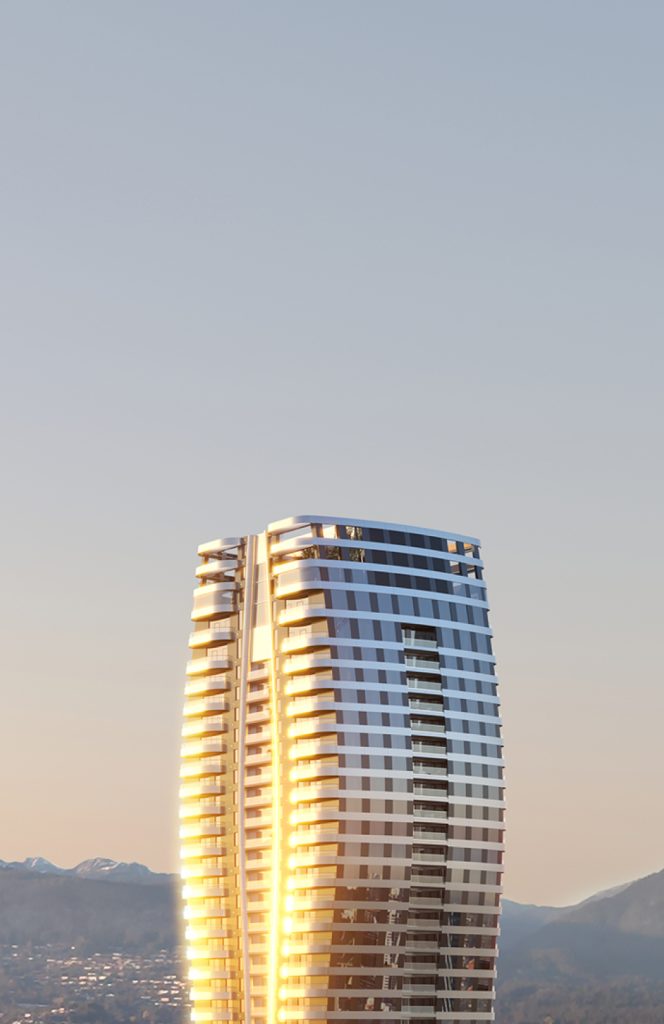 Triple-glazed windows fit precisely in self-insulating frames to defeat thermal bridging