Vancouver is known for its beauty, its livability, and its campaign to be the greenest city in the world. It is also admired globally for the quality of its urban planning and, increasingly, for its architectural ambition. All this makes Vancouver the perfect canvas for a 60-storey, luxury Passive House tower that stands as a tribute to the city, and a new benchmark for design excellence and environmental achievement worldwide.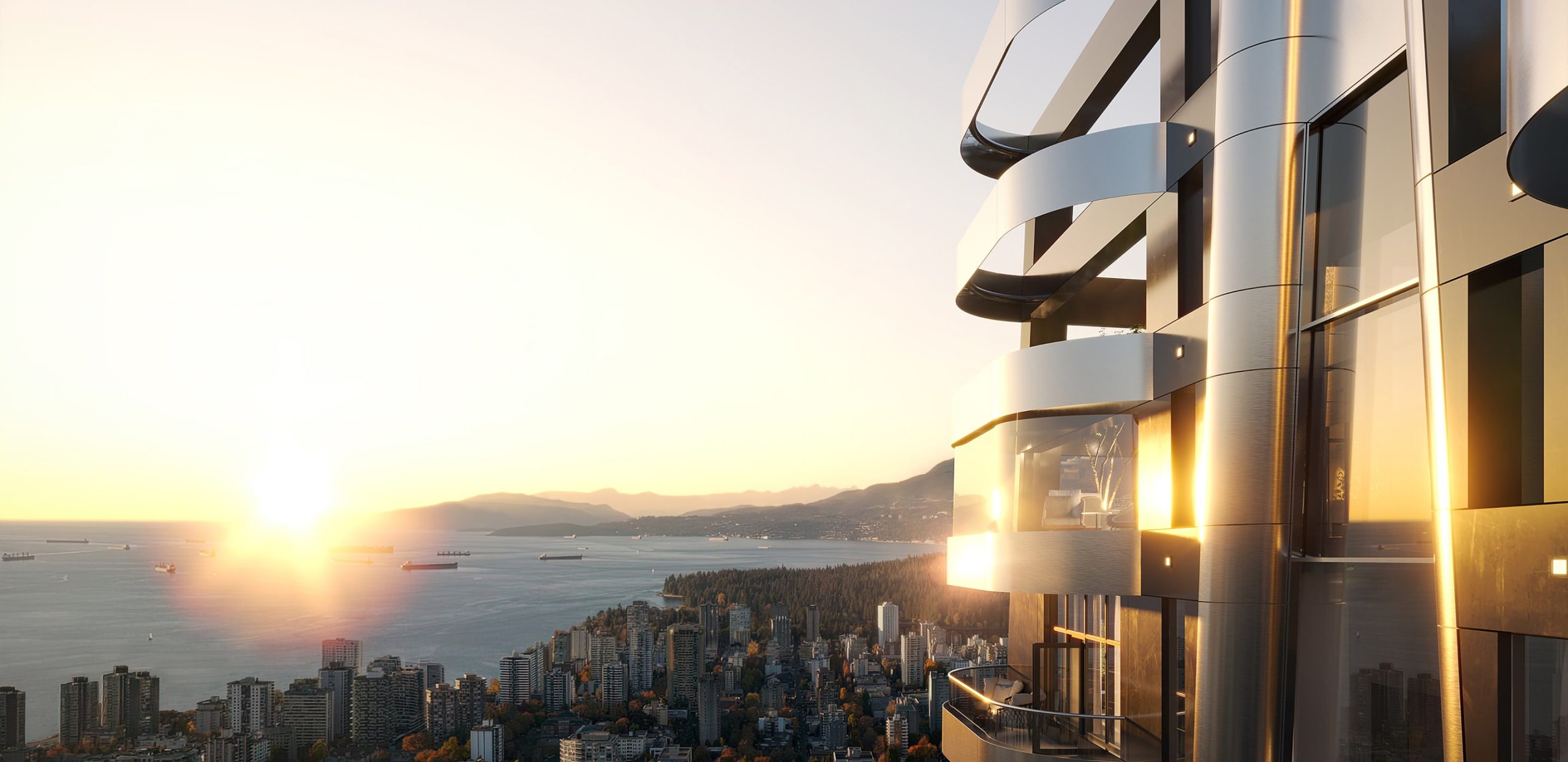 CURV is a visionary idea expressed in a luxury home: everything one would expect of an exclusive, international residential property, and something more—an exacting and, at this scale, unprecedented Passive House standard that reaches new heights for personal and planetary wellbeing. Like Tesla in its innovative breakout phase, CURV leverages world-leading technological performance to deliver the highest-quality personal experience—the future of living. With iconic architecture, ethereal interiors, elevated amenities, panoramic views, and game-changing environmental achievement—CURV is luxury with purpose.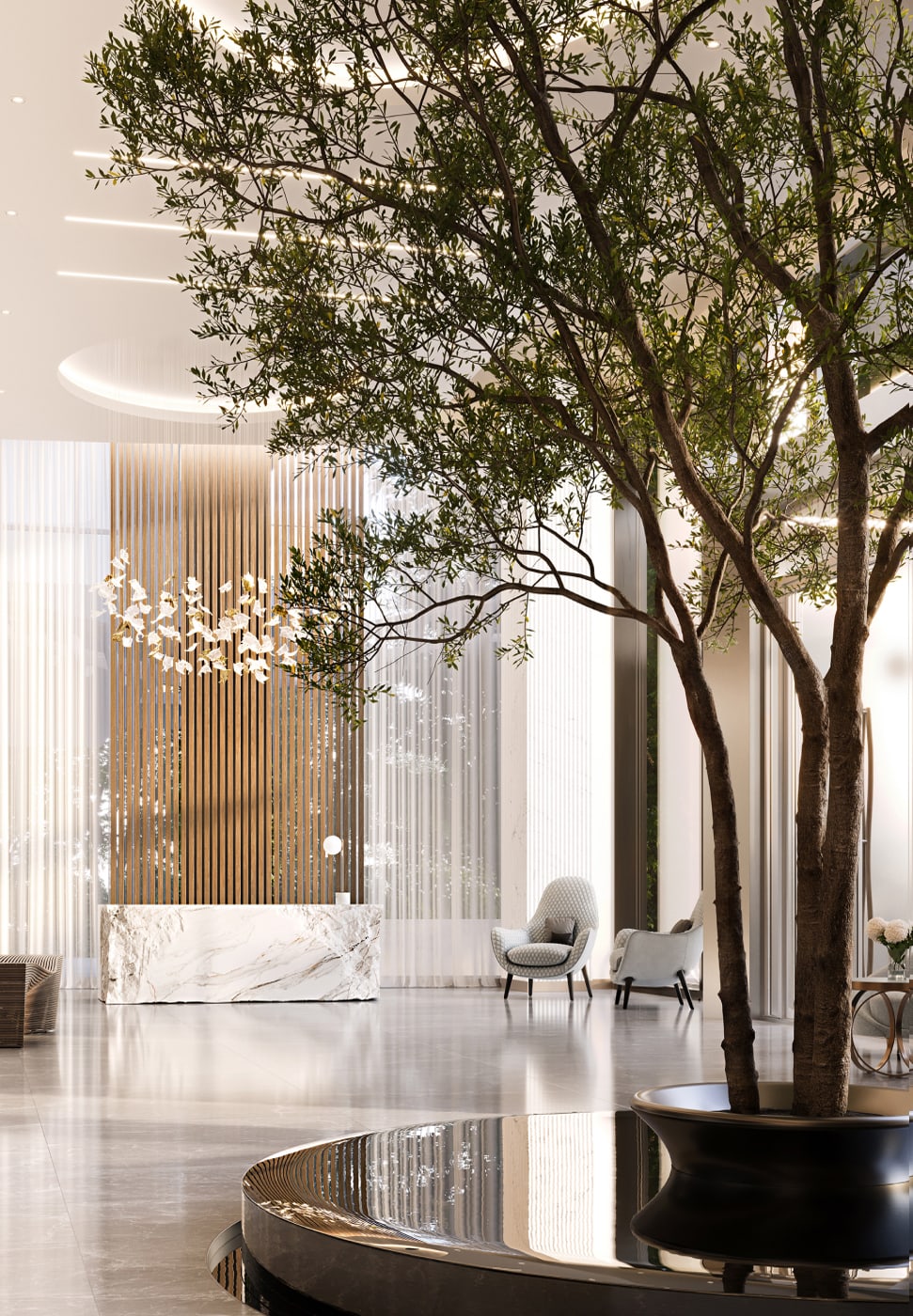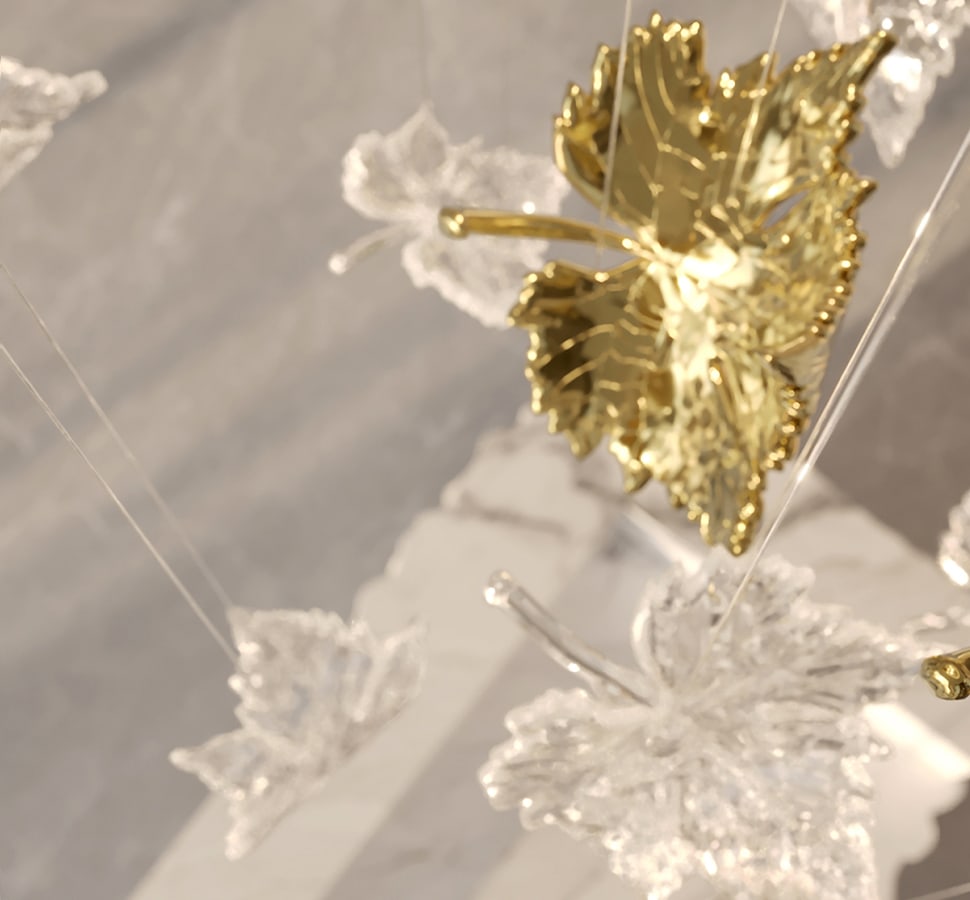 CURV will be a benchmark building. The idea of saving the planet is driving architecture in interesting ways—and giving it a meaning beyond just a sculptural effect."
Tom Wright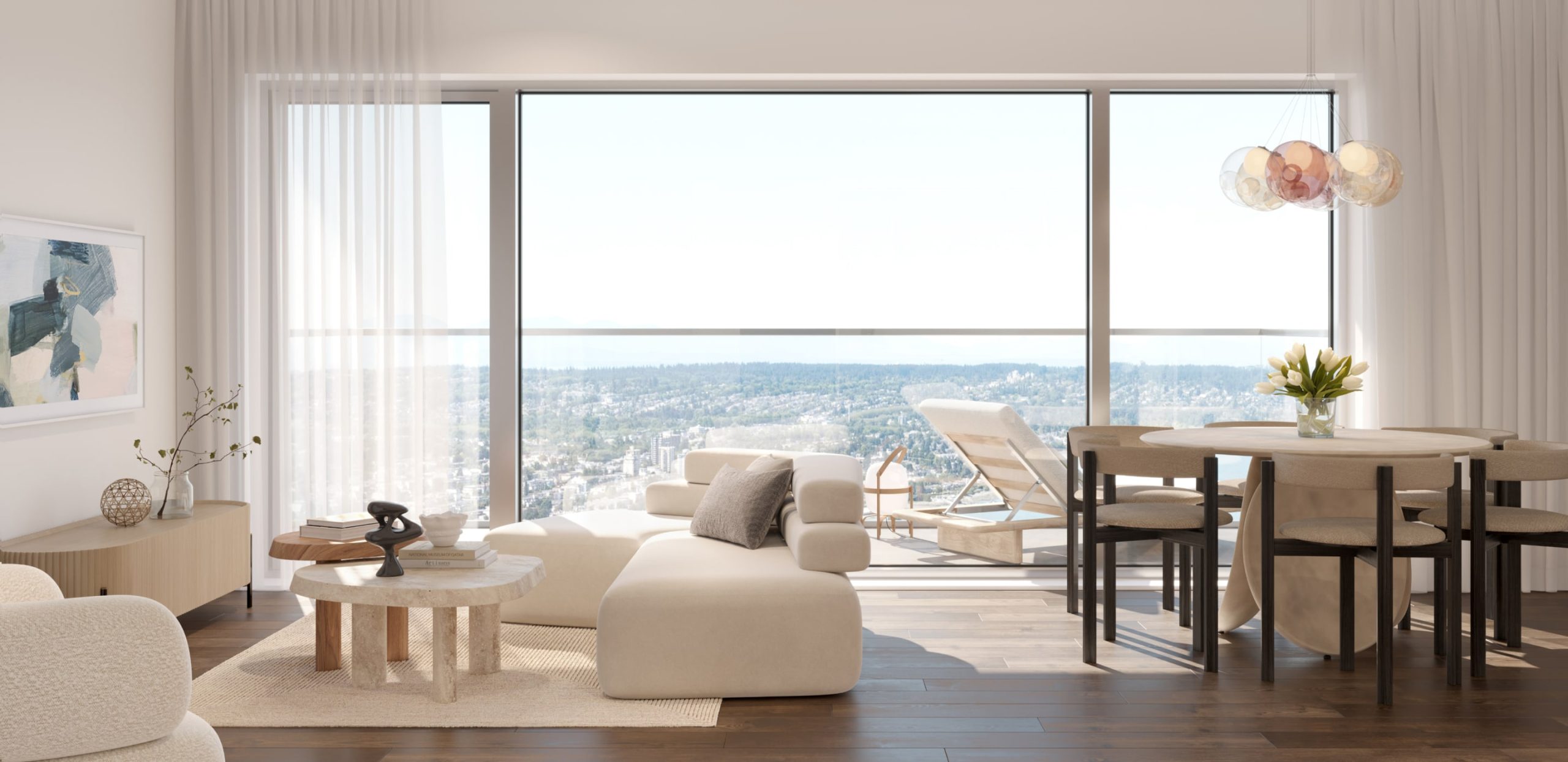 A home should guard against the challenges of modern life—from microbes and allergens; from pollution, noise or otherwise; and from an increasingly erratic climate of raging storms and temperature spikes. Passive House is the logical extreme in that ambition—with everything from an impenetrable building envelope to a purifying air exchange system—designed and built to assure not only luxurious comfort but the optimal conditions to thrive. CURV's design and construction standard enables residents to pass on the gift of health and wellbeing to the next generation, and the Passive House standard ensures this legacy —with ultra-efficient energy use delivering lower operating costs and strata fees, freeing resources and future-proofing its value. This is a maximally sustainable home that will take care of residents, their families—and the environment—for years to come.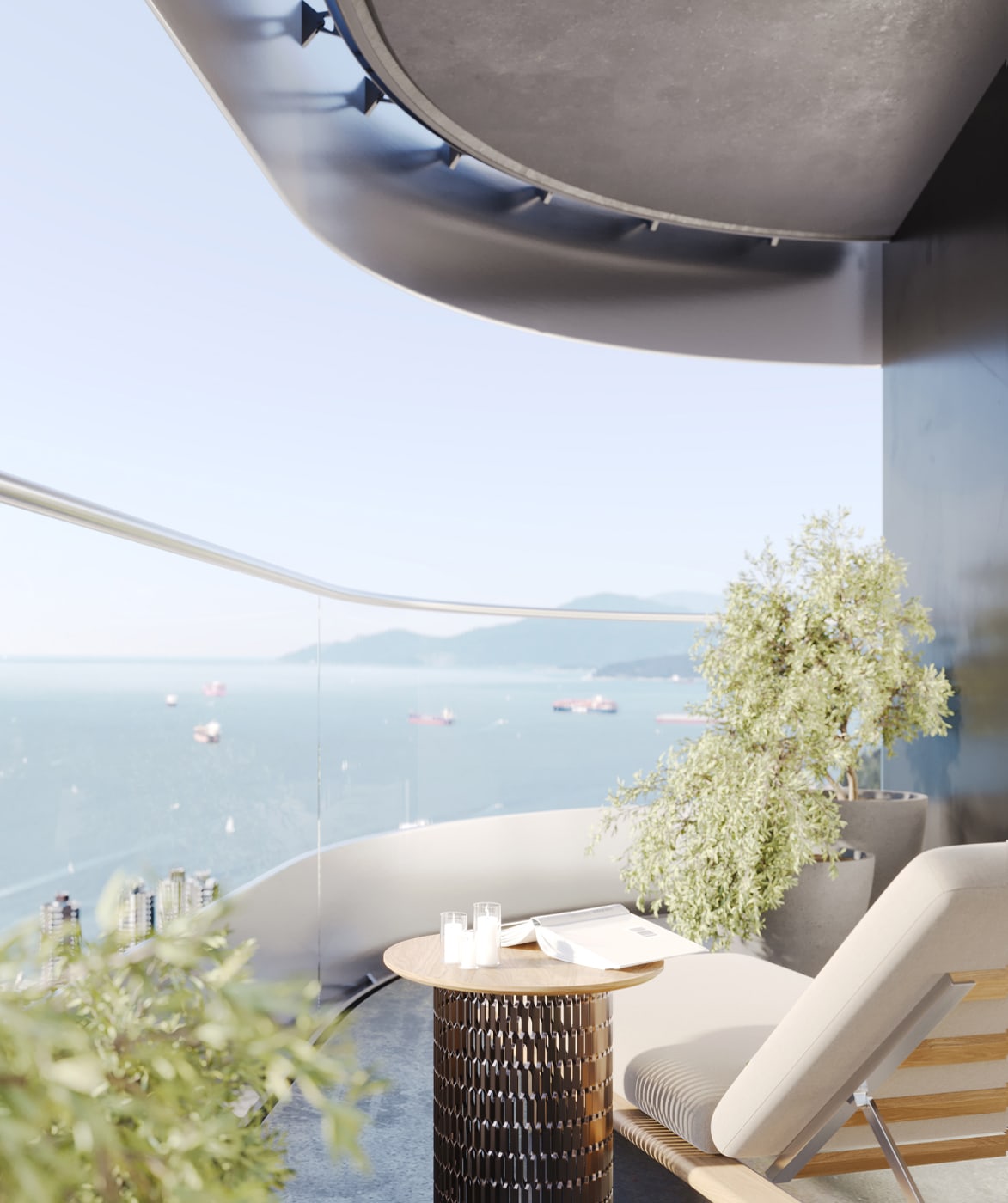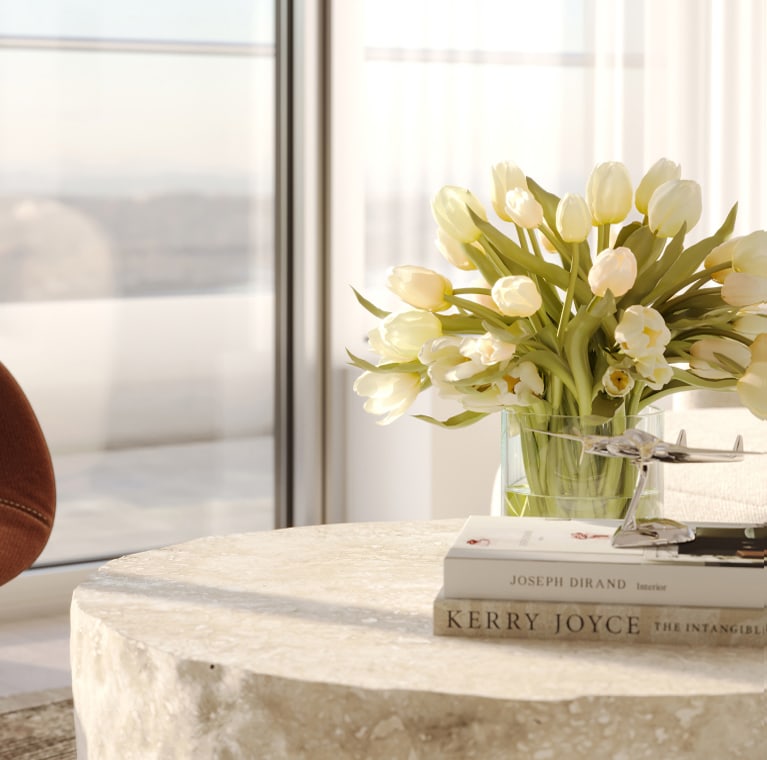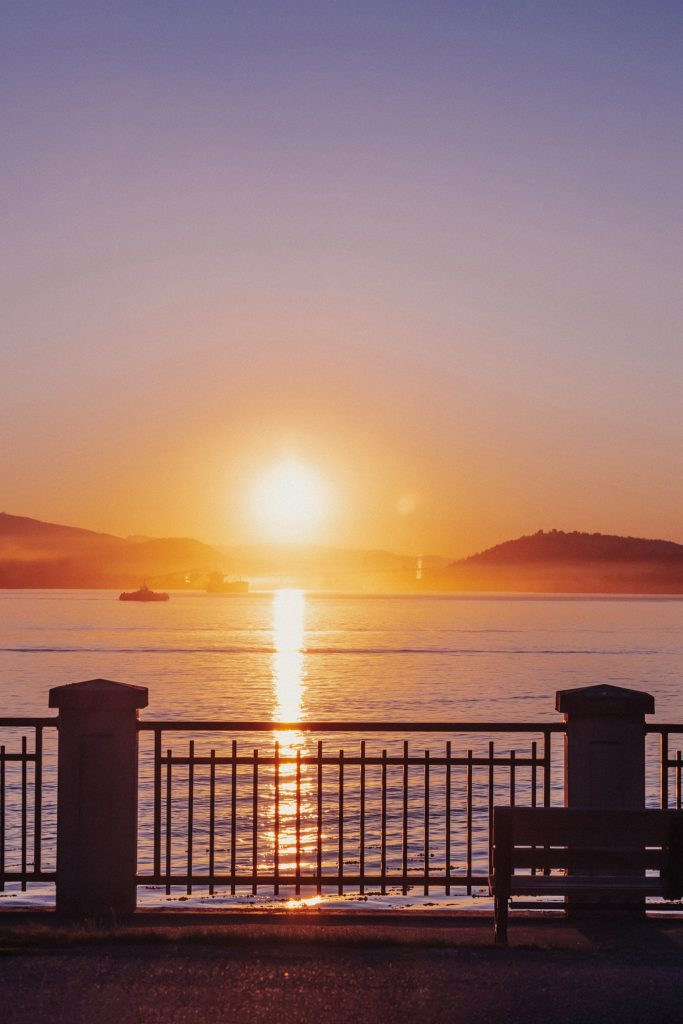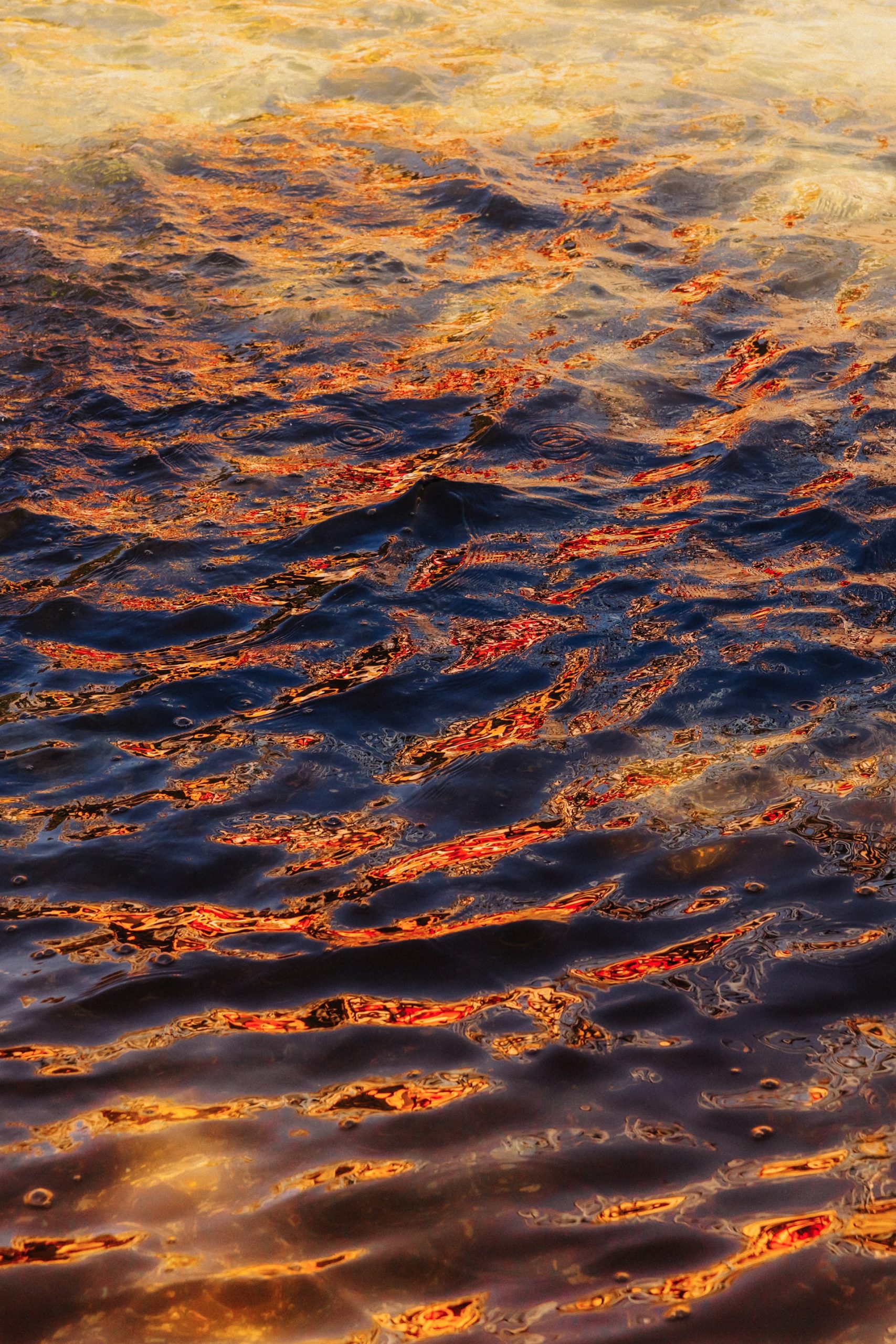 Canada's westernmost capital, Vancouver, is also its gateway to the East, so CURV—the new high point in this cosmopolitan city—has another identity: Tin Wan (天韻). In Cantonese, these words translate roughly as "sky" and "song," but together they are understood to evoke "the song of the heavens"—good news. This is fitting for a building that shapes a new way forward on a changing planet. In any language, CURV—Tin Wan—aspires to transcend, delivering the most beautiful and admired homes in Vancouver, for the benefit of all.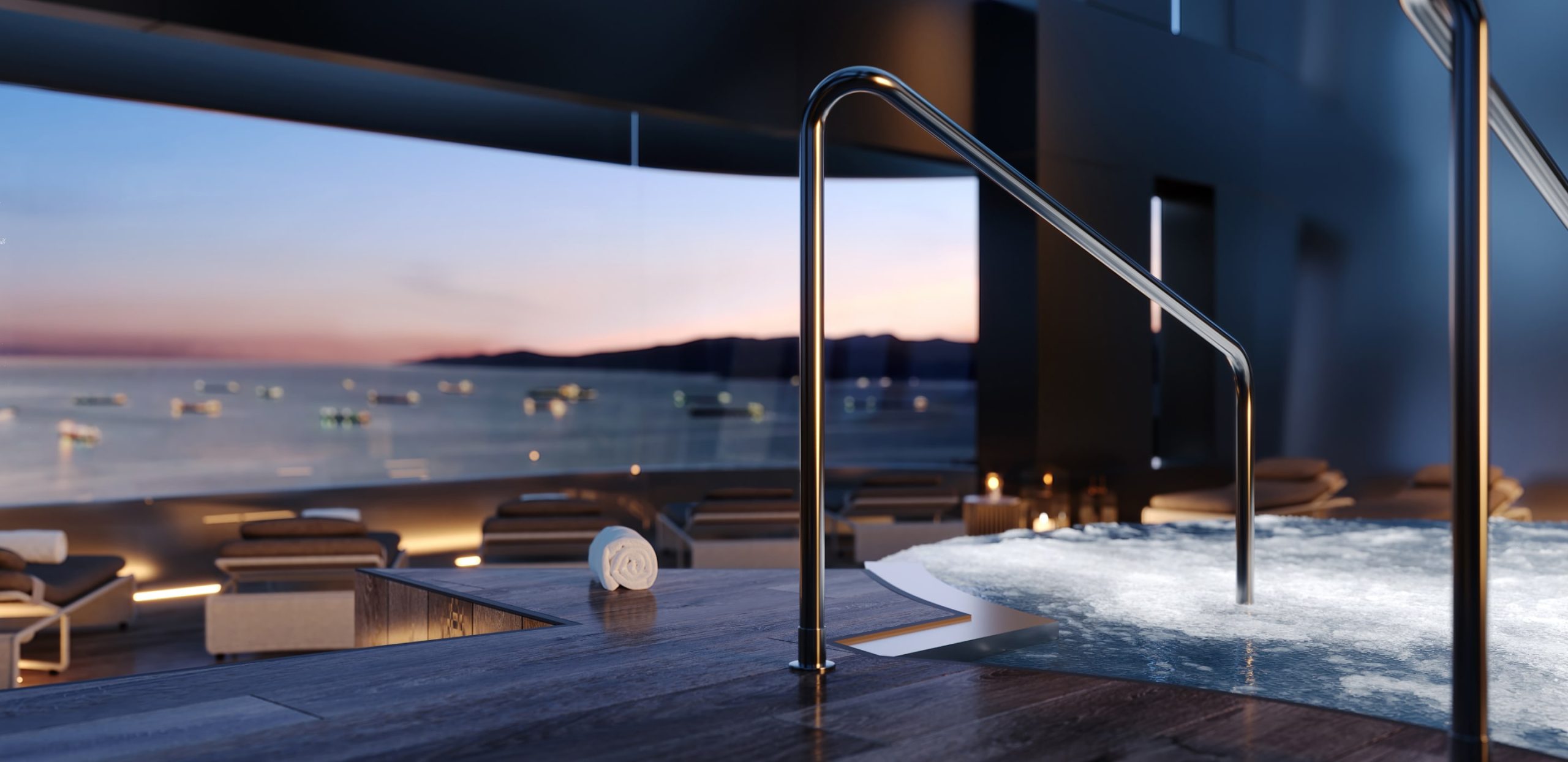 View of a summer sunset from CURV's rooftop amenities, overlooking English Bay